Join the Shinka Management Lean Japan Tour | Kaizen Japan Training
Tour Dates:  23-29 May 2021 | 7-13 November 2021
Tour Fee: USD 6,750

COVID-19 Update
All Shinka Management Lean Japan Tours for 2020 have been cancelled due to the COVID-19 outbreak, with all registered participants offered a choice of full refund or postponement. Shinka Management looks forward to welcoming clients on Lean Japan Tours in 2021 as per the above dates. Registrations are currently open.
___
View this page in: Español – Tour Lean en Japón | Deutsch – Lean Japan Tour | جولة التعرف على نظام الإنتاج والتصنيع الرشيق في اليابان – العربية | Türk - Yalın Japonya Turu | Русский – Кайдзен-тур в Японию
Immerse yourself into the original Japanese thinking behind lean and its successful application across a range of industries. Whether you are new to the concept of lean, or searching for that next level of achievement, you will return home with a better understanding of how lean can be successfully implemented and sustained.
Want to see more? View the videos from the April 2018 Lean Japan Tour (Airbus), December 2017 Lean Japan Tour (Volvo Group), July 2017 Lean Japan Tour, April 2017 Lean Japan Tour, November 2016 Lean Tour, July 2016 Lean Japan Alumni Tour, April 2016 Lean Tour, November 2015 Lean Tour, July 2015 Lean Tour, May 2015 Lean Tour or the November 2014 Lean Tour.
To register download the brochure for our tours. In some regions we market this training program under the title Kaizen Japan Training, and we are happy to provide a registration form featuring this title if preferred. To express your interest, discuss a customized tour for your company or inquire further contact Shinka Management.
The Lean Japan Tour is run by Shinka Management. The tour was first run in 2007 and has been attended by senior management and lean leaders from over 50 countries around the world. Positions are limited to 20 participants per tour and registrations will be accepted on a first-come first-served basis.
Up-Coming Lean Japan Tours
Upcoming tour dates are listed below. Download the Tour Registration Form, or contact Shinka Management to register your interest or inquire further.
Fee: US$6,750 | Includes accommodation, all meals and drinks, bullet train and coach transfers, airport meet & greet, company tours, seminars, hands-on training, sightseeing, interpreters. Does not include airfare and travel insurance.
Example industries visited: Automotive, Appliances, Metal Processing, Electronics, Food & Beverage, Government
Participant countries: Open to all countries
May 2021 Tour: 23-29 May | Tokyo & Nagoya
November 2021 Tour: 7-13 November | Tokyo & Nagoya
Lean Training Courses at a Toyota Factory in Japan
Shinka Management also runs private customized kaizen study tours and Japan study missions for companies as well as three, four or five-day kaizen training programs at a Toyota Group lean training facility and associated factories in Japan. Contact us for further information and pricing, or learn more about our lean training courses.
Benefits of Participating in a Lean Tour
The Lean Japan Tour will broaden your thinking and build your knowledge of lean management principles. You'll experience lean implementation, kaizen and kaikaku philosophies in some of Japan's top companies, and develop the understanding necessary to implement these within your organization.
Shinka Management specializes in lean consulting and has been running lean study missions to Japan since 2007. The lean manufacturing tour includes an intensive week of factory visits, senior management discussions, training in a Toyota Group lean training facility and Japanese cultural experiences. We look after you from the moment you touch-down in Tokyo, providing train transfers and private bus transport, first-class accommodation and meals, cultural guidance and interpreting services for factory tours.
You'll enjoy this experience of a lifetime, and return home energized and ready to help your company take its next step in its lean journey.
Personally and professionally I found the week extraordinarily rewarding – not only as a fantastic Lean Japan Tour but as a cultural experience not to be missed.

Imagine if you will… taking a group of people you had never met before, under your wing, in one of the most crowded cities in the world. Plenty of traditional food and drink, immersing them in culture, filling their heads with Lean (TPS) concepts and depriving them of sleep whilst being the only two people in the group that can speak Japanese. What could go wrong? All this whilst maintaining the integrity of yourselves and your business (Shinka Management) – which was upheld 24 hours a day. Paul and Ben, you did a fantastic job and the respect for yourselves and your company was apparent with every business we visited. The way the trip was coordinated and flowed was a testament to the organizational skills of both Ben and Paul from Shinka Management.

The systems, machinery, processes and people in Japanese businesses are something to be admired. The passion for TPS shown by every staff member was evident and the dedication shown at all levels of management was significant. The TPS is at such a high level at some of the sites visited that you realize how many more opportunities there are at your own site. Even if the factories are unrelated to your own industry, the message is more about the process and disciplines used to get the business to the current state. Small steps to achieve the ultimate goal, remembering that each one of these businesses started off somewhere and the origin of TPS was born out of a "need" for business continuity.

I have emerged with a new passion and enthusiasm for Lean manufacturing. If you have the opportunity for this fantastic tour, you will not regret it, it is an investment in you and your company's future.
Andrew Marshall, Production Manager
Wineworks Marlborough
Japanese Cultural Experience
Enjoy a journey like no other as you immerse yourself in an exhilarating mix of cultural and sightseeing experiences. Visiting Japan is a unique and enriching experience, and you'll have plenty of time to take in the food and culture and explore some of Japan's most amazing urban landscapes.
Day One of our tour typically includes a session on Japan business etiquette and culture to ensure participants make the most of their week interacting with local industry leaders and experiencing this truly wonderful country.
Dear Paul, Ben and Eri,

We would just like to take a moment to thank you for such a wonderful tour. You exceeded all our expectations for a week long journey – from your very professional approach and even more personal service. The week was extremely insightful, and we could not stop talking about what we were going to do when we returned home.

Each plant tour, Q&A and debriefing were all very professional and informative. These taught us so much to help us move forward on our lean journey. Not only were the days very enjoyable but the nights were fantastic and fun. We learned so much about lean as well as experiencing the Japanese culture and the wonderful people.

Since we have been back the four of us have been very quick and extremely effective in rolling out many Kaizen improvements, setting takt times, 5s'ing many areas and much more (fantastic work). I've had much time to reflect and think about the tour and our next steps. We've written a training manual in 4 modules and have just completed the first module of training through the entire company.

We certainly have a new buzz flowing in and around the company and looking forward to this wonderful journey. Full credit to all of you. This has been the best tour we have ever been a part of and we will be sending more of our team in the future.
Glen and Nancy Genner, Managing Director and Chief Financial Officer
Genneral Staircase
The tour has given me the opportunity to understand in a practical way what I learned theoretically. I have checked that the theory is possible to put in practice. This has been the first time that I have felt the lean manufacturing philosophy first hand. Congratulations to the Shinka Team. The organisation has been perfect and the teachers very, very good. They created the motivation we need to implement and improve our current status in lean and the Airbus Operating System. Thank you, it has been a great experience.
Blas Poveda Navarrete, Operations Senior Manager
Airbus Spain
Factory Tours
Shinka Management has an extensive network of world-leading Japanese lean companies. Our tours have visited lean companies in a range of industries for factory tours and discussions with senior management.

Toyota
Toyota is the home of the Toyota Production System (TPS). The lean manufacturing movement is based around the management principles, tools and culture that Toyota has been developing for over 60 years. A Toyota plant tour and tours to Toyota subsidiaries are included in most of our tours.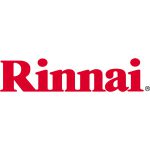 Rinnai
Rinnai's catchphrase "quality is our destiny" epitomises a corporate obsession with quality. They keep production of key components in-house at four of their own factories and seven manufacturing affiliates under the Rinnai Group umbrella. By realizing this high in-house production ratio, they have control over quality and strive for zero-defect status.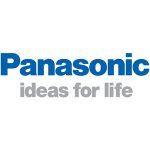 Panasonic
Previously associated with several brand names including Matsushita, Sanyo and National, Panasonic is one of Japan's largest electronics producers. The company is headquartered in Osaka, and Panasonic factory visits provide an excellent example of lean manufacturing in action.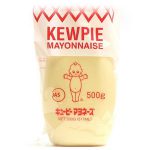 Kewpie
Around 9% of all eggs laid in Japan, approximately 230,000 tons, are made into Kewpie products. The Company is devoted to the challenge of pursuing the full use of eggs without any waste.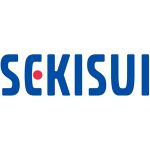 Sekisui Heim
Sekisui Heim, the housing division of Sekisui Chemical, is famous for its use of reusable structural units for house construction. This innovation results in radically improved construction time and decreased waste.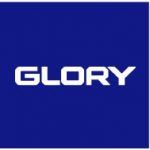 Glory
Headquartered in Himeji, Glory is a pioneer in the development and manufacturing of money handling machines and systems. Glory provides a variety of products built on its leading-edge recognition and mechatronics technology.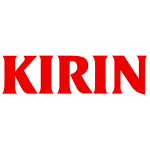 Kirin Brewery Company
Kirin is a member of the Mitsubishi conglomerate and 100% shareholder of Lion Nathan limited. Kirin produces two of Japan's most popular beers (Kirin Lager and Ichiban Shibori), as well as a range of alcoholic and non-alcoholic beverages.
Chuo Malleable Iron
Chuo Malleable Iron is a supplier of cast iron and aluminium components to the automobile and electric industries. The company's major trading partners include Toyota, Denso, Daihatsu and Bridgestone.
Lean Concepts
Move beyond theory and experience lean manufacturing in action. Discuss managers' experiences and learn how to implement a lean culture and use of the following lean tools within your organisation.
Toyota Production System (TPS)
Total Productive Maintenance (TPM)
Kanban
Visual Management
Just-In-Time
Feedback from Tour Alumni
If you have embarked on a lean journey The Lean Study Tour should be on your bucket list!

It was inspiring to see the Toyota Production System in action as a management system, as well as the small improvements made day in and day out by dedicated and motivated teams all striving to continuously improve. Paul, Ben, Tony and Juan (tour leaders) did an outstanding Job of guiding us through Japan, and highlighting where TPS is improving society as well as manufacturing. Their subtle lines of questioning and coaching combined with observing TPS in action and the instruction of Japanese Sensei inspired tour participants on how they can effect change.

Every detail from transport to meals and accommodation were professionally managed and executed. Practical learning environments such as the Toyota group training center consolidated class room learning with hands on experimentation which lead to real "ah ha" moments with many tour participants.

This tour was an extremely rewarding and enjoyable learning  experience.  I highly recommend the Lean Study Tour.
Andy Bisset, Process Improvement Manager
Calder Stewart Construction
I would like to give my deepest thanks for helping us end the executive program on a high note. This week has summarized TPS / VPS in a very practical and eye-opening manner. The lean journey has become real and exemplified through the many visits we have done. The coaching by Hattori Sensei, and by David and Paul has helped to demystify what needs to be done to become successful. Also, by including a bit of Japanese culture, it made the week extra memorable. We had full support with everything from hotels, meals, tickets, etc. and this made us all relax, and focus on the learning and reflection of what we have seen.
Anna-Maria Kähr, Learning Program Manager
Volvo Group University, Sweden
I personally believe that understanding of Lean as the holistic concept and Lean instruments is necessary for all the managers in any business. Shinka Management introduced for us the origins of Lean Production and provided a great opportunity to observe real companies where TPS principles are both implemented and being polished daily. Important parts of our one-week training were not only dedicated to learning and Q&A sessions, practical exercises and site visits but also included deep dives into Japanese culture which was crucial for understanding why lean principles were so widely spread. Thoughtful discussions, forethought and precise agenda, attention to all the small requests and wishes, open-minded and easygoing Shinka consultants made our time in Japan unforgettable. We gained a lot of confidence that we can implement TPS and Lean principles across our company.
Alexander Sorokin, Operational Excellence Dept. Director
Eurasian Resources Group, Kazakhstan
The tour has been a once in a lifetime experience and a real insight into Japanese Industry and culture. The warm welcome and organisation of the week including travel, hotels, places to eat and all visits were exceptional. The Toyota Group and Isuzu factory tours really demonstrated the Toyota Production System followed up with great learning experiences through practical and theory sessions held with Hattori Sensei. We finished off the week with a visit to an impressive Mitsubishi plant that completed the process flow from Tier 1 and Tier 2 suppliers through to the finished vehicle. The week gave me an opportunity to network with other Airbus colleagues and discuss how we would take the learning home to improve the business. Paul and Dave, thanks for making the week memorable.
Geoff Short, Operations Senior Manager
Airbus UK
Paul and Ben from Shinka Management need to be commended for the tour that they ran in Japan. The experience has enlightened and energised me to intensify the lean efforts within our organisation. The tour was packed full of knowledge building as well as relationship building with other participants all whilst experiencing a cultural treat that normally only a local would be able to show you. Thank you for a once in a lifetime trip Shinka – I would thoroughly recommend it to anyone in business.
Jeremy Hawkes, Managing Director
Bowhill Engineering
One of the best weeks of my life. It has changed the way I see my production facility forever!
Michael Moroney, Production Manager
DA Hall
Not for the fainthearted, this action-packed tour will blow you away. It's a one-week learning adventure supercharged with information on TPS (Lean) principles. The learning experiences and companies visited far exceeded expectations. The Japanese managers we met were friendly and excited to share their experiences.

If you desire change within your organisation and are not sure what you need, then this is the trip for you and your company. You have been warned; "this could lead to some serious self-analysis on how GOOD companies operate!"

Thanks to Ben & Paul for the well organised trip from beginning to end.
Gilbert Bruton, TPM Co-ordinator
Coopers Brewery Ltd
Amazing experience, exceptional learning. If you want to learn about Lean go on this tour!
Lees Seymour, Managing Director
Nelson Forests
I thoroughly enjoyed my time on the November 2013 tour. I learned so much about Japanese culture and TPS. Despite coming from the IT industry, I was able to gain valuable insights on the philosophy and principles of Lean that I can apply in my industry. Ben and Paul are top-notch guides. Their wealth of knowledge and proficiency in Japanese (both language and culture-wise) helped us to gain deeper understanding. I strongly recommend anyone who has great passion in Lean to go on this tour.
Herry Wiputra, Head of Technology – Customer Systems
REA Group
The whole tour was very professionally undertaken and lead. Paul and Ben have to be congratulated for putting together a very informative and very enjoyable experience. The itinerary was excellent and to see from the raw material all the way through the supply chain through to the finished product was superb. I loved the thought put into gaining the experience of the Japanese culture and food. I would very much recommend this tour for organisations and companies looking to implement lean.
David Cunningham, Performance Manager
Metro Trains Melbourne
I would highly recommend this trip to anyone who is wanting to learn the style of thinking required to reduce overheads, reduce inventory and increase productivity, quality, safety and profitability within their business.
George Ujvary, Managing Director
Olga's Fine Foods
The one week Lean Japan Tour not only validates 'how lean can make business sense' but also provides the opportunity to learn and share with professionals across different industries.
Vikas Chhabra, Senior Manager – Operational Excellence
Certis CISCO Security
A high quality, professional and first-hand experience of how just-in-time and lean are mastered. Great for professional development and a genuine motivator to go further using the lean tools available. A marvelous cultural experience.
Mark McGuinness, Manufacturing Manager
Moffat
I attended the Shinka Management / Ai Group / JMAC Lean Japan Study Tour in 2010 – outstanding, highly recommended. (I don't have this much fun when I go on holiday.) To see the cultural home of Lean Manufacturing is an experience you will never forget. Ride on a bullet train, walk the factory floor in Toyota plants and talk to the production people, see modular housing being produced on a Lean Production line. Eat in a different Japanese restaurant every night, practice your Karaoke, see Tokyo – amazing! Our tour was guided by Ben Sparrow, an Aussie who is fluent in Japanese and great company (night and day). The Japan Lean Manufacturing tour is a "must do" for anyone serious about understanding world class manufacturing!
John Mills, Business Adviser
Australian Industry Group
I enjoyed every aspect of this extremely well organised kaizen tour including: factory visits, translations by Paul and Ben, TPS training, sightseeing, accommodation, transportation, and meals. This tour is a must for anyone trying to understand / implement LEAN into their business or organisation. I hope the tour continues for many years to come as I would like to do it again in future.
Jan Schjottelvig, Quality Manager
Saint-Gobain Abrasives
To do a lean learning tour with Shinka is definitely highly recommended. As lean is a personal journey for everyone who is involved in this topic, it doesn't matter at which point of your journey you are in. At each level of personal experience there is a lot that you can take home with you. As an eye opener, as a deepener of your own level, as inspiration or as a booster – just do it.

Organisation, support, guidance and facilitation by the coaches and trainers – five stars from five!
Sebastian Donner, Lean Expert
Airbus Germany
The Lean Japan Tour enabled me to see TPS in action and more importantly, how it was applied in different situations. It is the small parts (just-in-time, jidoka, 5S, kanban, levelled production, kaizen, standardised work….) that collectively make TPS the success it is. The Lean Japan Tour guided us through the component parts of TPS by learning about them, seeing them applied and practicing the concepts. The ability to network and learn with others on the lean journey, the experience of a different culture and a well crafted and targeted tour resulted in a memorable, productive and inspiring week.
Heather Arnold, Business Planner
Nelson Forests
I highly recommend the Lean Japan Study Tour – it provided a very good insight, was well organised and lead by guys who are clearly very passionate for lean and Japan.
Donald Stewart, Managing Director
Calder Stewart Construction
A great mix of Japanese Business Etiquette, site visits show-casing lean principles, Japanese Culture and networking with the other members of the group. Both Ben & Paul were professional yet relaxed and friendly. Their relationships with key personnel in strategic lean businesses is impressive and their ability to translate quickly & accurately minimised the language barrier. I thoroughly recommend the Shinka Lean Japan Tour to any person wanting to improve their understanding of Lean Principles and see working examples of Gemba, Kaizen, TPS, Kanban, Andon & Jidoka etc.
Jodie Hawkes, Director
Bowhill Engineering
This tour was recommended to me by our VP, Operations who undertook the tour the previous year. Both Ben and Paul provided an excellent tour of the Japanese manufacturing industry and the tour was both well run and highly focused towards the practical implementation of lean strategies. There were plenty of opportunities to ask questions of the particular line managers as well as the teams which implemented the lean techniques. I would have no hesitation in recommending this tour.
Andrew Hutchinson, Vice President, Technology Development
Thomas Electronics
I was a part of the November 2013 Lean Tour of Japan and would highly recommend it for anyone who is serious about Lean Manufacturing. Ben and Paul are well organised and have put together a great tour. The tour is very enjoyable and a great insight into Lean manufacturing, I have come back with a greater appreciation for Lean Manufacturing and excited about where we can go with the ideas and knowledge I brought back with me from the tour. Paul and Ben, WELL DONE.
Mark Stratford, General Manager
KS Metal Fabrications
The Shinka lean study mission of Japan offers participants an opportunity to see what is possible in undertaking world class manufacturing. The insights that are possible on tours like this can really challenge what you think are the real key success factors for implementations and enhance chances of success in your own journey.
Stuart Baak, Regional Manufacturing Excellence Manager
Lion
I would highly recommend the tour to anyone who is in the business of improving people. The ideas stimulated through this tour have helped me reform our entire vision of what improvement means for our business.
Greg Curcio, Improvement Support Manager
Metro Trains Melbourne
I attended the tour in 2011 and found the whole experience very useful to build on my understanding of Lean Manufacturing. As the schedule is jam packed, additional leisure time to see sights should be planned. For those having a reasonable understanding of Lean this tour shows in detail the gap that Australia experiences to world class productivity practices. Most interesting was the deployment of essentially the key elements of the Toyota Production System into an SME with 50 employees. It showed that even small business can be world class, and there is significant potential from my experience to do this in local SME's as well as larger firms. This is really a must as part of the serious Lean journey and excellent for small and larger enterprises.
Robert Lloyd, Business Adviser
Australian Industry Group
Excellent tour… should be on the "To Do" list for anyone implementing lean.
Anne Ahola, Lean Manager
Iplex Pipelines
The Lean Japan Tour run by Shinka Management is an unique opportunity to experience and view in person Japanese companies practicing lean manufacturing principles. It is also a week of immersion in Japanese Culture, food and a great opportunity to visit the country. I recommend participation in this tour.
Darrell O'Brien, General Manager – Kaituna
Nelson Forests
Thoroughly enjoyed the Lean Japan Tour experience. The knowledge and insight Paul and Ben have of Japanese lean manufacturing is exceptional with their many company contacts.
Andrew Stewart, Director
Calder Stewart Construction
Thank you Paul and Ben for a very organized and well run tour. I believe anyone in business or factory operations would get a lot out of the tour, as I and my fellow employees who have been on the tour before me have.
Mike McCauley, Coolstore Manager
Trevelyan's Pack and Cool
Australian businesses need every weapon at their disposal to help compete in a global market. This tour opens up more ideas and opportunities and is highly recommended to manufacturers, engineering or service related industries. Everyone can learn something on this tour! Paul and Ben have done a marvelous job of putting together an action packed week, which is highly recommended for those who wish to not only study lean practices but those who have an interest in dealing with the Japanese in business.
Lee Baines, Business Advisor & Manager Best Practice Unit
Department of Industry, Australian Government
From a remote rural engineering company – to the shining lights of Japan's finest. I have returned overwhelmed from the experience to learn from some of the worlds best manufacturers and absorb decades of experience from my fellow peers. Highly recommended and treat it as a sound investment for your company's future!
Luke Ellery, Production Manager
Kelly Engineering
I had the most memorable journey through Japanese culture, industry, entertainment and sightseeing from a course that I did not think would benefit me greatly.  What an insight I got.  The site visits and factory tours were extremely interesting and very well executed. It was a real eye opener for me and I thank Ben, Eri and Peter for hosting our group and taking us on experiences I will not forget.  The course components were extremely well thought out and we were exposed and treated to activities not normally available for just the general tourist.  I came back to my job with a new light on Lean, 5S, Kaizan and Kanban.  Thank You so much for this unforgettable experience.
Raewyn Brown, Operations Administrator
Nelson Management Limited
A great tour. Having spent over 20 years in manufacturing I now understand the true meaning of Kaizen.
Martin Karlsson, Operations Manager
Volvo Buses
I highly recommend the Lean Study Tour of Japan as an experience not to be missed. Having attended the tour for the past three years, supporting our clients, I have come away with new learnings every time. Whether you are new to Lean Thinking or well into your Lean Journey you will undoubtedly have an amazing experience immersed in the heart of the Toyota Production System. For companies wishing to develop their world class manufacturing skills this tour is a must do. Shinka Management's co-ordination and guidance throughout the tour is faultless.
Peter Cox, Director
Simply Lean Business Solutions Limited
I would like to take an opportunity to offer a recommendation for anyone who would like to experience Lean Manufacturing in its original environment. I have been exposed to Lean technologies for quite some time, more than 15 years. This tour however allowed me to see and experience new aspects of it. I would like to thank Ben Sparrow and the Shinka Management group for the arrangement made to make this trip a very valuable experience.
Siegfried Losch, Vice President Operations
Thomas Electronics
After joining Selecon NZ Ltd I became part of the Lean Journey and had the opportunity to join Ben during a Lean Japan Tour. During the trip I came to the realization that improving an organization is not through large capital investments alone. We were completely surrounded by examples of minor investments into small improvements that produced significant savings. The clever use of visual management techniques gave a clear understanding of the current situation and Ben who is fluent in Japanese was able to remove any language barriers. The open discussions with local senior management helped me identify the misconceptions I had regarding Lean Manufacturing. From the tour I came away with a much broader comprehension of the key elements and how each company had achieved them. We saw the application of lean in various industries – not just automotive. Having said that, what we did experience with the automotive visits were certain management concepts that I realized could be applied in many other situations. In our case we implemented "one piece flow" and "process value mapping" and achieved considerable savings. The tour was a seamless and very professional experience and the group was able to gain a better understanding of the Japanese culture. This is not just a tour for production people but for everybody with an open mind to improve processes, like for myself coming out of Finance.
Thomas Baron, Financial Controller
Fuji Xerox
Amazing Tour. Great experience to see and share with Japanese managers. I learned a lot about their culture, their way to think, to work and to improve by themselves. Great moments during training and after work. Thanks a lot. We will return back home with a new eye and mindset.
Alexandre Belkanichi, Operations Manager
Airbus France
The Lean Japan tour is a very well designed tour for operational excellence. The tour shows very good examples of how an automotive industry strives to achieve consistent quality through the balance of human and robotic workforces with effective time management. The consultant team are knowledgeable, very proactive, passionate and supportive. I would recommend to any organization looking for continuous improvement or bench marking.
Bowie Soe, Operational Excellence Manager
Hovione PharmaScience
The tour provided a fascinating insight into the Japanese lean philosophy. It showed me how a lean journey can transform organisations, but that the job is never done. Even the world-class companies we saw first-hand were hungry for further improvement. The tour organisation itself was first-class and rest assured that as a participant you will be well looked after.
Andrew Canion, Business Advisor
Chamber of Commerce and Industry Western Australia
The fact that you can go past all the books and see first hand TPS in action is fantastic. It is not sold in a complicated form by those involved but rather the opposite. The training room at Gifu Auto Body was found to be hands on and simple allowing staff to touch and feel examples of good practice.

I am looking forward to sharing my time with people through the feedback sessions planned.
Stuart Cumming, Continuous Improvement Manager
ETEL Transformers
If you are searching for a process that can tackle all of your businesses challenges, and you are willing to adopt a new mindset to achieve these objectives then I recommend that you take the time to participate in this great experience. The "Lean Japan Tour" will provide you with real life examples that can be readily adapted into any business without excessive capital expense, with the additional benefit of energising your complete workforce.
Dennis Lazzarin, Operations Manager
Concrib
I was fortunate enough to participate in the Ai Group / JMAC (now Shinka Management) Japan Lean Manufacturing Study Tour in 2008. From an education and training perspective, I found it enlightening to see firsthand the concepts of Lean actually in practice across a range of companies. From a personal point of view, experiencing the cultural delights of Japan was something I will remember with great pleasure. Experienced tour leadership by Ben Sparrow capped off a most memorable and enjoyable trip.
Peter Staley, Education and Training Adviser
Australian Industry Group
Had the pleasure to accompany Ben, clients and our NZ 'cousins' on the 2007 Lean Tour of Japan. I had worked with many Japanese, ASEAN, UK and US firms and as such have participated in benchmarking assignments and tours of their operations. Some involved attending and presenting at various strategy, productivity and quality management conferences. In that context, I was so taken away with Shinka Management's Tour. The productivity best practice survey lessons learned and lectures from JMAC head office followed by excellent Tokyo and Nagoya plant tours led by Ben were breathtaking and one of the most enjoyable learning experiences. The re-enforcement of the little continual improvement activities, coordination and collaboration of all the companies and their suppliers was "in-your-face" so to speak. There was little need for explanation in some ways as the plants were "visual" and Ben's clarifications were timely – every time. He filled the gaps in our understanding and what Ben's clients had achieved by their productivity, quality and "lean" interventions. As for the personal time, the co-tour attendees and Ben's hosting were memorable. The in-bus post plant tour de-brief's were interesting to hear what each of us got out of the visit and what we learned from what we saw – different eyes, experience and perspectives. Brilliant.
Michael W McLean, Managing Director
McLean Management Consultants
Follow us on Facebook to see photos and videos from our tours in Japan and training courses around the world.
Up-Coming Japan Study Tour Dates
Our next tours will be held on the dates listed below. The Lean Japan Tour is run by lean consultants Shinka Management.
The tour includes lean seminars, training and visits to several factories for discussions with senior management.
The tour is open to senior managers and lean leaders. For professionals from non-English speaking countries, a high level of English comprehension is required. For further details and registration, please see the Lean Japan Tour registration form for the tour date of interest or contact Shinka Management for inquiries.
23-29 May 2021 | Brochure and Registration Form
7-13 November 2021 | Brochure and Registration Form
The Lean Japan Tour welcomes participants from every corner of the globe and has been attended by clients from over 60 countries. The tour is supported by a number of partners including the Australian Industry Group and Simply Lean Business Solutions.
View this page in Turkish / Türk: Yalın Japonya Turu – Yalın üretim Eğitim
View this page in German / Deutsch: Lean Japan Tour – Lean Manufacturing Ausbildung
View this page in Arabic/ جولة التعرف على نظام الإنتاج والتصنيع الرشيق في اليابان :العربية