Omron Kyoto Taiyo – Factory Tour
Omron Kyoto Taiyo is an electrical component manufacturer that was formed as a joint venture between Omron and the social welfare service corporation Japan Sun Industries. The company produces high-quality electrical components used for industrial equipment such as sockets, timers and photoelectric sensors. The company is at the forefront of diversity as a majority of their employees have a disability.
Company: Omron Kyoto Taiyo
Foundation: 1986
Location: Kyoto Prefecture
Main Business: Manufacturing of electrical components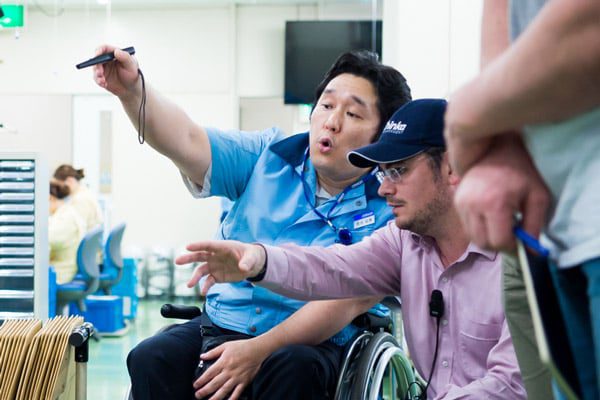 Omron Kyoto Taiyo – Lean Characteristics
Kaizen, 5S
Omron Kyoto Taiyo is a highly competitive company producing high-quality electrical control devices and components despite the fact that a majority of their employees have a disability with different levels of physical abilities and skills. Rather than treating this characteristic of their workforce as an excuse for not applying kaizen, they actually use kaizen as a means to achieve a safe and comfortable work environment for their employees whilst pursuing outstanding levels of quality and efficiency.
At the Omron Kyoto Taiyo factory, production lines are tailored with the use of jigs, helping devices and tools to meet the needs of individual workers according to the characteristics of their disability so that they can work without any loss of productivity. All the necessary modifications and devices have been made in-house by technicians who themselves are not able-bodied.
The company also recognizes the importance of identifying and developing individual's skills to improve their production capacity. Managers measure workers' knowledge, skill level and work speed to produce a human resource map and identify the gap between their abilities and the skills required for production lines. Managers take the gap into account when assigning workers to each task to make the best use of their individual capabilities. When it is impossible for the gap to be closed, helping devices are introduced to compensate the need for the skill.
The company has a unique and innovative approach for 5S where all workers can be involved to keep their shop floor tidy and organized.
Learn from a company that aspires to make the most of its diversity where everyone's ability and potential are fulfilled with creative solutions.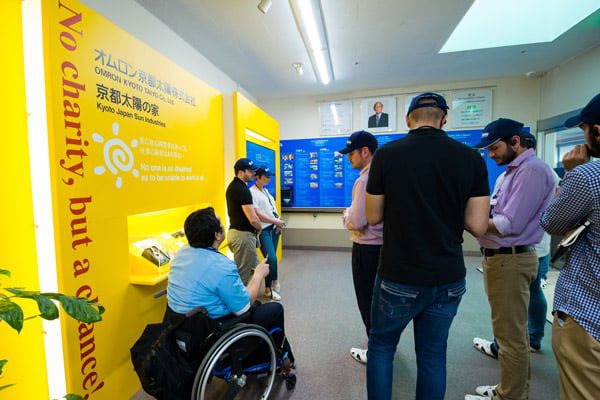 The Shinka Management Lean Japan Tour is a professional development program run several times annually. The program includes a mix of lean and kaizen seminars, hands-on lean training and visits to several benchmark lean companies. For further information and program dates, see the lean tour overview page.
Interested in joining us in Japan? For additional information prior to registration please fill in the form provided or contact us.