Root Cause Analysis
Akinori Hyodo, former Factory Manager, Toyota HiAce Factory | #AskSensei Event 21 Summary

When you find a problem, getting down to its true cause and addressing it at the root level are crucial to prevent the same issue from happening again. Akinori Hyodo explains how you can get down to the core of the issue and stresses the importance of repeatedly taking this approach when faced with a problem to increase the level of precision of your problem solving.
The Importance of Root Cause Analysis
We will be discussing root cause analysis today. Firstly, let me ask you why it is necessary for us to get down to the root cause. I believe that, in all of your companies, there exist various issues and problems such as defects, safety incidents, equipment breakdowns, delays in production, shortage of materials, etc. And, each one of those issues is connected to a loss incurred in your production. That's why, I am sure that you are always considering how you can minimize those losses as best as possible, and you are probably trying to prevent the same issues and problems from reoccurring.
Although we will always face many issues and problems, the trick comes down to how we go about addressing and solving these problems. When you think about it, a problem becomes apparent to you as a phenomenon that you experience. I believe that the key role for all of us participating in this webinar today is to take appropriate action such that the phenomenon won't occur a second time.
But, how should we best approach this? Not only do we need to understand the phenomena, but we also need to get down to the root cause of each phenomena we experience.
When we think of the many issues we come across, I think most of us are experiencing a recurrence of the same or similar issues in the majority of cases, rather than facing a completely new problem every time. What this is indicating to us is that we haven't addressed the root cause of the problem on our previous attempt to remedy the problem. Instead, we have only addressed the symptoms at a surface level, ie at the phenomenon level. But, if we are trying to prevent the same thing from happening again, it is crucial for us to get behind the real cause of the issue that is occurring.
And, how we get down to the root cause is not that difficult. When you have a problem, we recommend what we call a "five whys analysis" where you get to the root cause of the problem by asking "why?" five times. When I say "five whys", it doesn't necessarily mean a hard-and-fast "five whys" every time. If you get to the point where you can no longer repeat another why after you reached an answer to your problem, you know you reached the root cause. In other words, if you are still finding yourself coming up with another answer to your why, there are still other layers to be investigated to get to the root cause.
As I said earlier, we call this "five whys analysis" but you may get to the true cause after three whys or you may not get to the true cause well beyond asking why five times. But, there is only ever one root cause. So, when you still feel there is another element behind the level you reached through your asking, then there is another why which you haven't touched before you reached the true cause.
What I want to recommend you do especially when you are just starting out with this type of thinking and analysis is that rather than doing this analysis all in your head, you should write down each of the elements and reasons on paper as it helps you to clarify things in your analysis process. Once you have had a good practice doing this a number of times, then you will find that you have developed the ability to do this analysis in your head without the need to write it down.
Going through this process and getting down to the root cause of your problems is the most important step for addressing your problems. When you can identify the true cause of a problem and address it at the root cause level by going through this analysis process, I believe you will be able to avoid 97 to 98 per cent of recurrence of the same issue going forward.
Based on my own experience, I can say it's not uncommon that people think they have reached the true cause of a problem and have taken action at that level but over time the same problem reoccurred again. That is why, when the problem does happen again, it is important for us to analyze and think through the problem with a fresh mind and keep making improvements by repeating this process over and over again. The more you go through this analysis and take corresponding action, the higher the level of precision you will be able to achieve through your problem solving.
My discussion right now relates to how we deal with our problems in our workplace. However, looking at the different situations we find ourselves in, we do practice this type of approach in our daily lives without us necessarily realizing it. For example, if you have a problem at home or with your own child, I trust you will discuss the issue through with your family and work with them to get to the real cause of the issue to take necessary actions in order to resolve the problem for your family.
The depth of the thinking and analysis we do when we try to deal with our own family issues may be deeper compared to the level of iussues we come across at our work. On a scale of one to five, if it is five at home, I probably call it three at work. But, it's a matter of bringing that same level of deeper thinking and analysis to a problem we have at home to work. Generally speaking, we are already doing a lot of things including this five why analysis in our private life. So, as I said earlier, it's just a matter of bringing the same thinking and approach we have at home to our workplace.
The effect of your work will be seen in the analysis you do. So, depending on how thoroughly you do the five whys analysis and how deeply you get into the thought process of it will directly affect the outcome that you will experience when you take action and what happens after that. Depending on the thoroughness and the depth of your analysis and if you can get down to the root cause or not will determine whether the size of the problem will go down to zero or half. So, when you do a root cause analysis, make sure you do it thoroughly and completely.
How do you know if you are leading yourself to a correct solution when performing root cause analysis?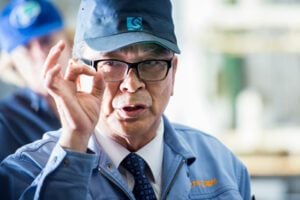 If you are injecting too much of your own thinking or preconceived ideas into the root cause analysis, you might be getting a solution that you want. Therefore, you need to separate yourself from this type of thinking. Rather than leading your mind with your own solutions and preconceived thinking to identify what the true cause is, you must practice the concept of genchi, genbtsu and gennin or actual place, actual thing and actual understanding so as to determine what the problem is with your own eyes and senses. This is a really important part of the root cause analysis process.
I have experienced this myself where I thought I was heading towards a root cause based on my previous experience and background knowledge. However, more often than not I found that the direction I was taking or leading towards wasn't the right direction to take. So, you must be careful not to allow your own mind to lead to a solution. If you think "preconceived ideas" may be too strong a term to describe the idea, you may rather wish to use the word such as "assumption" here. But, whatever the case may be, you have to be careful of having this type of thinking at play when trying to get to a root cause.
To help you understand my point, let me give you an example of a crime investigation and how police detectives enforce law when faced with a crime. Police detectives don't and can't arrest someone based on an assumption that the person did something wrong. In order for them to arrest the person, they need to reach the conclusion based on the genchi, genbutsu principles. In other words, they need to investigate the actual crime scene and collect hard evidence to warrant their decision of arresting a particular individual.
I am not saying that you shouldn't be making any assumptions as these can also help your thought process. However, I do want to stress the importance of you going and seeing the actual situation and checking the actual thing to develop the actual awareness and gain actual understanding. And, in doing so, the percentage of time you reach the root cause will increase.
One more point I wish to touch on is that if you think the solution you reached is based on your preconceived ideas or assumptions and not addressing the root cause, you can verify each element leading to the solution through a genchi, genbutsu and gennin approach. If it doesn't work well at the genchi, genbutsu and gennin level, you'll know you are not addressing the root cause properly. And, my prediction is that if your thinking was only led by your assumptions, in most cases, your solution won't work well.
What level of problem complexity should we expect shop floor employees to solve?
Firstly, I am assuming that the shop floor employees mentioned in this question mean operators. That being said, before answering the question, I would like to ask what you are expecting out of your operators within your organization. What I always say is that you need clarity around what roles and responsibilities are defined for those at each level of your organization.
In Toyota, we have defined the role and responsibilities of operators such that they must follow the instructions coming from those above them, i.e. team leaders and supervisors, and focus purely on manufacturing. When they have a problem, they must stop what they are doing and call for assistance from those above them and wait for their response. Since these operators are expected to be focusing on production, they are not given time to solve the problems they come across by themselves.
But, there are some exceptions to this. If some of those operators are going to be trained up to become a team leader, they will be given the time to solve some of the problems as part of their individual development training plan so that they can develop their capabilities to become a team leader. In this instance, the time is created for them to be working on problem solving and those above them will make sure to follow up on their problem solving so that the necessary skills are developed.
However, as for general operators, since the primary focus of their role is to be on production and manufacturing, there is no time for operators to be doing problem solving in general. It is the role and responsibility of those above them to be solving problems. So, the basic premise of operators working on the line in Toyota is that they perform what they are instructed to do from those above them. This is how we set things up in Toyota in terms of the role of operators.
However, each company is different and the roles and responsibilities decided for those at each level of the organization are also different. That's why, if your organization gives your operators the responsibility of some of the problem solving, that is completely fine. But, if the problem solving is part of the role of an operator, you need to ensure that they are given the time to be able to do the problem-solving work alongside the other responsibilities they must fulfill.
When I said earlier that operators working in Toyota don't do any problem solving, it is not that they don't think about the problems. People grow through dealing with problems. So, it is important to put the development of problem-solving capability as part of a longer-term individual training and development plan. Operators can start off with easier, simpler and less impactful problem solving as part of their training and gradually move to more challenging ones so that they can build up their problem solving capability and skills. There needs to be a clear pathway for them so that they can develop the thinking and skills that are required at each level of the organization as they move higher up in the organization such as team leader, supervisor, manager etc. It is important that they are developing the required capability over time so that when they reach a certain level, they have the necessary problem-solving experience and capability in going into that level of the organization.
I must emphasize the fact that, in Toyota, working on problem solving is an important role and responsibility of team leaders, supervisors and management, and not of operators. If operators can address complex issues and if those above them are outsourcing that part of their responsibility to operators, perhaps those levels of the organization are not required anymore. Their positions exist for their defined roles and responsibilities. So, this gets back to the point that I was stressing at the beginning – you need to have clarity around what the roles and responsibilities are at each level of the organization.
When developing countermeasures to address the root cause, if there's an opportunity to implement a simple zero/low-cost error-proofing solution to eliminate the root cause, should we do that?
It might be that in the end a poka-yoke (error-proof) application may be necessary and applied. But, the general idea of poka-yoke applications is to avoid human errors that could happen one in a million chances, for example, from occurring. This type of situation is where poka-yoke is often applied.
In my opinion, I believe the application of poka-yoke is the very last thing you should consider. Well before the need for a poka-yoke application, there are many more things that can be done to address the root cause of the issue. That's why I would go through a meticulous process of root cause analysis and implement corresponding countermeasures against the root cause that has been identified. But, in doing so, you may realize at the very end that the only option for addressing the root cause and eliminating the error completely is to put a poka-yoke solution in place.
So, I don't think poka-yoke is really an application as a countermeasure out of root cause analysis. This is the very last thing you would do to address an issue. Having said that, if you determine that poka-yoke is absolutely necessary, then of course you should apply it. But, don't start the process thinking that poka-yoke is the solution to address a problem. This would be a mistake.
#AskSensei is a regularly-scheduled webinar held together with Shinka Management Senior Lean Consultant Akinori Hyodo, who formerly enjoyed a career with Toyota rising from operator and team leader at Toyota, right up to factory manager and director of Toyota's HiAce Factory. Each event we cover a different topic related to lean manufacturing, with participants invited to put their questions to Hyodo Sensei.
To be notified of up-coming #AskSensei webinars and other events, sign up to our eNews mailing list at the bottom of this page.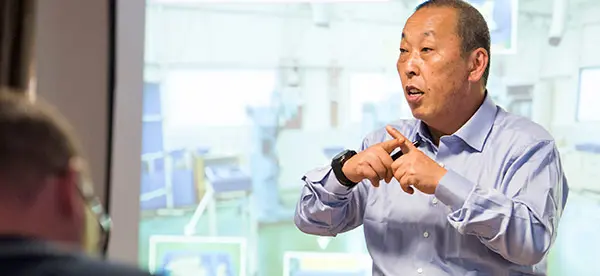 Up-coming #AskSensei Events and Registration
For further information about the #AskSensei webinar series, please refer to our #AskSensei overview page.