Japanese Business Etiquette Training | Japanese Business Culture Training
Doing business in Japan can be confusing, frustrating and unsuccessful without understanding Japanese business etiquette and the basic business culture in Japan. Our consultants have extensive experience working for and doing business with Japanese companies, along with Japanese fluency at a business level.
We deliver training programs and seminars on Japanese business etiquette and Japan business culture to help bridge the cultural and communication gap with Japan for improved business outcomes. This includes support for both local staff and Japanese expatriates of Japanese companies, and support for local companies considering or conducting business with Japan.
This training can be run as a stand-alone course, or in conjunction with our Managing Multicultural Teams training. For further information, Download the Japanese Business Training Flyer or contact us with an inquiry via the form at the bottom of this page.
Japanese Business Etiquette Training
Shinka Management runs one-day open Japanese Business Etiquette training courses as well as customized training programs in-house at client's premises and online. Courses cover key characteristics of Japanese culture, company structure and business customs. Seminars include a mix of presentation, video, interactive learning experiences and discussion. Participants are provided a training workbook with all content from the course and a certificate of completion.
Japanese Business Etiquette
Japan Country Overview
Relationships and Hierarchy
Society and Conventions
Gift Giving and Receiving
Japanese Dining and Drinking Etiquette
Communication and Interpreters
Relationship Building
Service and Presentation
Business Travel in Japan
Doing Business with the Japanese
Japanese Company Characteristics
Mindset of the Japanese Executive
Corporate Values and Decision-Making
Human Resources
Management Culture
Hosting and Attending Meetings
Negotiating
Entertaining
Hosting and Organising Delegations
Japanese Business Etiquette
It is amazing how a little understanding about another's background can help bridge communication and understanding. Those who have had difficulty dealing with Japanese in business will find that developing some insight about Japan as a country, its people, and Japanese business culture can give clarity to some of those moments that have mystified them.
Japan is a fascinating place. Learning about its people, culture and customs is an enjoyable experience and developing the skills to seamlessly enjoy a Japanese lunch or evening function with colleagues can be very useful. Traveling there is even more enjoyable! Whilst exploring this, we address the characteristics of Japanese society that cause Japanese to think and behave differently.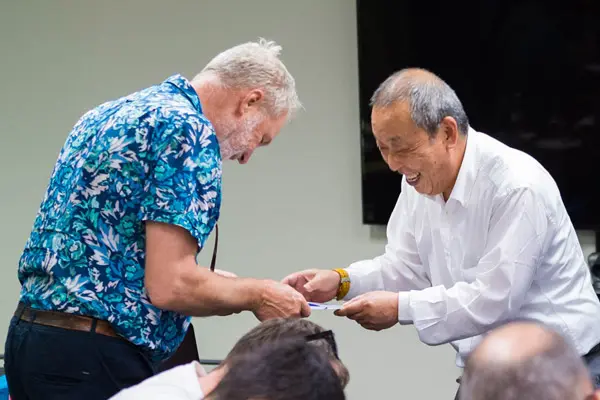 Japanese Business Culture
The Japanese business world can seem just like another world. The framework that governs relationship-building, customs, business etiquette and the entertainment scene differs greatly to Western, Middle-Eastern and Asian cultures. There are a myriad of pitfalls into which an unwitting business professional can fall that will unsettle their Japanese counterpart.
An understanding of Japanese business culture is priceless whether you are observing their conduct, listening to their presentations or negotiating a deal.
Japanese Company Characteristics
Whether it is continuous improvement, production, quality or human resource management, Japanese management techniques in many areas lead the world. However, there are other areas where outside observers scratch their head. As an example, Japanese companies are notorious for their slow decision making. Those doing business with the Japanese often mutter that their Japanese counterparts are stalling or avoiding making a decision. But is it the individual, their colleagues, their corporate policy, or the Japanese business culture which is delaying an outcome?
The managerial characteristics of a Japanese company are important for local managers to not only understand about their local presence abroad, but also about their head office in Japan. An insight into how the head office manages the business will most probably throw light onto why certain decisions are communicated from Japan and how Japanese expatriate managers deal with those decisions locally.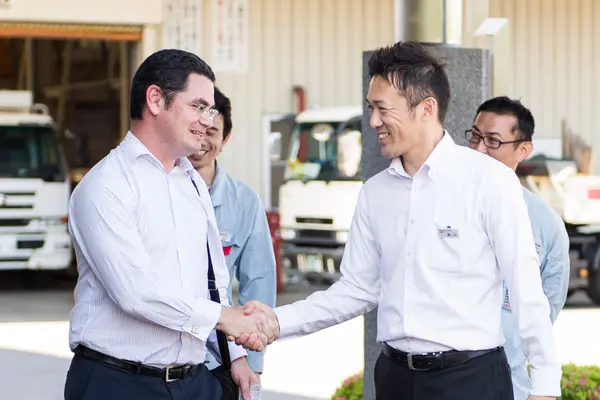 Doing Business in Japan
There are some key points to be mindful of when conducting business with the Japanese. It is never a case of walking over broken glass to please your counterpart. We always encourage our clients to be themselves. But if your objective is to establish and continue a healthy relationship in order to maximise business outcomes, it is a advantage to understand the expectations, techniques and considerations required to successfully do business with the Japanese.
Working Within a Japanese Company
Local employees need to be aware of the expectations from their Japanese employer. Ignoring this will continually cause a sense of unease, mistrust and low performance.
What role is expected of local managers and employees in a Japanese company? In accordance with these expectations what should local managers be tackling? What should they be doing as a manager? What type of actions should they be taking towards problem solving? How should they be developing their subordinates? Do the rules of Japanese business etiquette apply to them?
Local management should take time to understand what it means to work for a Japanese employer. Understanding the true meaning behind the expectations will lead to an improved engagement of local employees.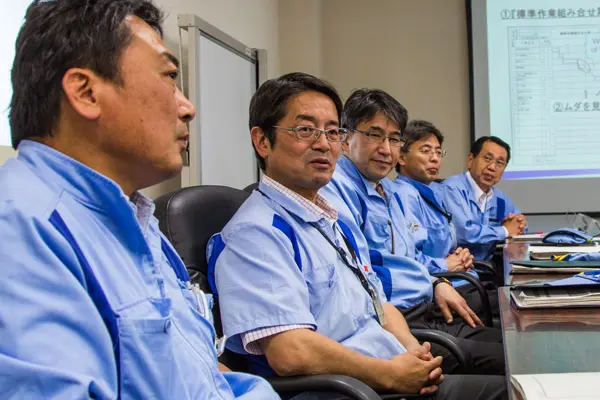 Japanese Expatriates Working Within Overseas Companies
Japanese companies have long held a system of sending employees to manage their overseas bases. It is often the case that they may only be abroad for a few years before they move on. It is therefore critical for them to understand the local culture quickly in order to be effective with managing local employees in a local environment.
Shinka Management understand the situation of these Japanese expatriates. We understand their Japanese business culture and the foreign business cultures they have been dispatched to work within. We can tailor programs that either work exclusively with the Japanese expatriates or in parallel with the local employees. These are conducted in Japanese and English respectively. Combined sessions with presentations and discussion of learnings can take a big leap towards bridging the cultural and communication gap.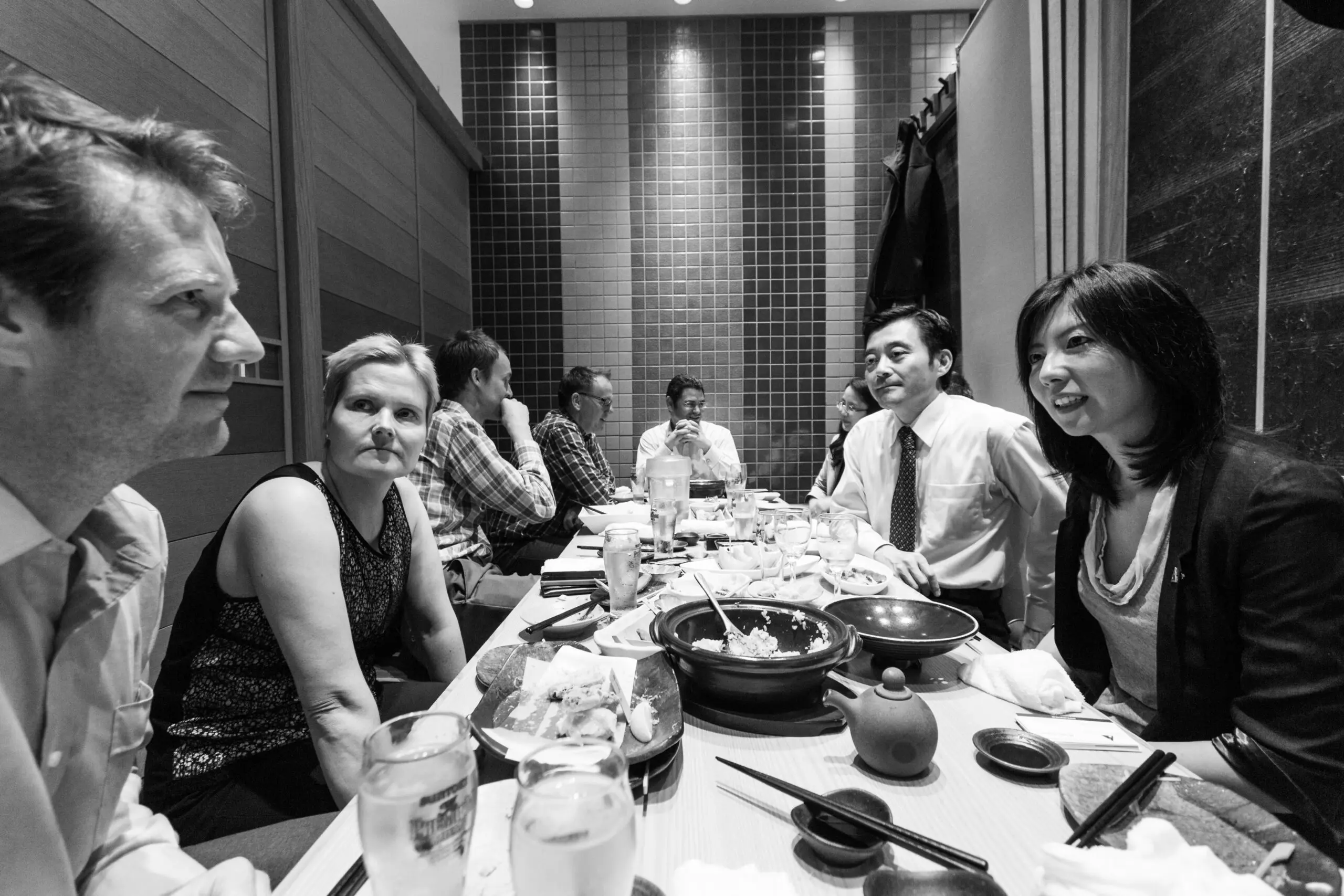 The ever-evolving relationship with Japan
Japan remains a vitally important trading partner with many countries.
Japan has entered numerous free trade agreements (more appropriately referred to as Economic Partnership Agreements by Japan), commencing with Singapore in 2000, and extending to Mexico, Malaysia, Philippines, Indonesia, Chile, Thailand, Brunei, ASEAN, Vietnam, Switzerland, India, Peru, Australia through the Japan-Australia Economic Partnership Agreement and most recently with the European Union. Japan is also recognized as a heavy investor into other regions such as USA and the Middle East.
Japan has developed a strong trading history with these countries despite greatly differing cultures and language issues. Through improved understanding of each other, there are boundless opportunities for the people of these countries to further their trade relationship with Japan.
With increasing investment into these regions, local professionals are increasingly dealing with Japanese in a business environment without necessarily ever visiting Japan. Human resources managers face the challenge of giving their employees the best platform to understand and engage with management and colleagues who have come from a very different corporate upbringing.
Contact us about our Japanese Business Etiquette Training
Speak to us about running a Japanese Business Etiquette Training program for your organization.