Lean Training Course & Certification Program
Shinka Management provides lean training and professional development programs based on the Toyota Production System.
Our lean training programs provide a unique learning experience to help you and your team implement and sustain a lean culture within your organization. We support our clients in over 60 countries with our lean manufacturing and kaizen training programs, which include one-day introductory courses, multi-day master classes and week-long immersion programs at our kaizen training dojo and associated factories in Japan. Programs are delivered on-site and online by our team of veteran Toyota factory managers and senior lean consultants.
Our lean training encompasses the accumulated know-how of our team of former Toyota factory managers and senior lean consultants with decades of implementation experience.
Companies desiring on-site training of staff
Corporations requiring consistent training across multiple regions
Lean consultants and trainers
Industry association groups
Individual lean practitioners from around the globe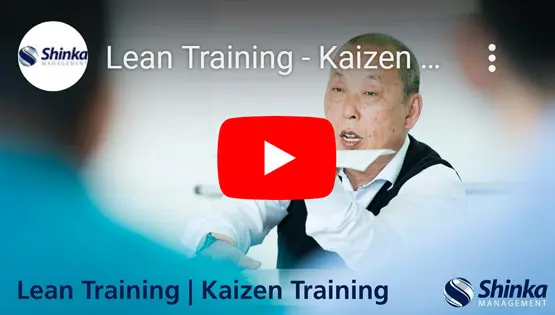 Lean Training – Delivery Formats
We deliver our lean manufacturing training and kaizen professional development programs in a range of formats to provide maximum impact and convenience for our clients. Whether interacting with clients on-site or online, we seek to provide a balance of structured teaching, interactivity and practical exercises to create an enjoyable and effective learning experience, and to achieve the desired learning outcomes and value for our client organizations. Our lean training certification courses leverage a wealth of practical experience from Japanese and global lean benchmark companies that are shared through photo and video-based case studies.
How Lean Training & Certification Helps Your Business
Lean training can bring substantial benefits to your business. Training and development of your staff, together with appropriate support with implementation of lean principles across your organization, can help your company enhance efficiency by eliminating waste and streamlining processes. This results in significant time and resource savings. The focus on reducing defects improves the quality of your products or services, increasing customer satisfaction and loyalty. Cost reduction is another key advantage, achieved through minimized rework, lower inventory levels, and more efficient resource utilization.
The inclusive nature of lean management boosts employee engagement and morale, as all team members are involved in the improvement process. Lean certification can also provide a competitive edge, demonstrating your commitment to continuous improvement and quality to customers and partners.
Furthermore, lean management fosters a culture of continuous improvement, promoting a proactive approach to process enhancement across the organization. It also encourages data-driven decision making, leading to more effective strategies and plans. Overall, lean training and certification can transform your business operations, driving efficiency, quality, and a culture of continuous improvement.
Open registration lean training courses

Our annual training calendar includes regularly-scheduled open registration programs, hosted by Shinka Management in various cities as well as lean master class programs delivered online.
Scheduled open-registration site-based programs
Online master classes catering for all time zones
Suitable for individuals and groups
Japan-based immersion experiences

We offer a variety of lean immersion programs in Japan, including the Lean Japan Tour, multi-day practical kaizen courses at our kaizen training dojo, and benchmark lean company visits.
Classroom, practical and factory-based learning
Training led by former Toyota factory managers
Fully accommodated immersion experience
Customized lean development programs

We customize our training programs, whether on-site, online or in Japan, to suit your organization's goals and to complement our consulting and lean implementation support.
Introductory lean courses and kaizen master classes
Leadership development and coaching support
Whole-of-company lean deployment programs
Lean Training – Programs and Courses
Lean Implementation Master Class
Lean Continuous Improvement
5S Master Class
Standard Work Master Class
Visual Management Master Class
TPM Master Class
Lean Japan Tour
Japan Kaizen Training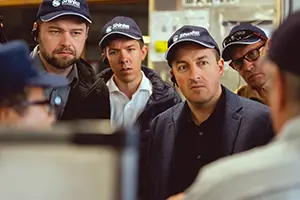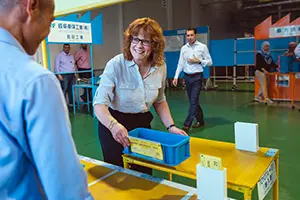 Up-coming Lean Training Programs
For further information and registration, please view the individual lean training event page.
Contact us about a tailored lean training program
Speak to us about structuring a lean development program to meet your organization's needs