Lean mining is one of the main areas of expertise of the Shinka Management team. We have developed leading expertise in the implementation of lean in the mining industry, successfully supporting our clients in the resources industry with personnel development and lean culture implementation, leveraging the Shinka Management Way and our team of lean mining consultants.
The majority of our global team possesses resources industry experience, with well over half of our team having been deployed on extended full-time site-based lean mining implementation projects in recent years.
The outcomes for our clients in terms of safety, staff morale, operational efficiency, lead-time reduction and overall profitability stand as evidence of the positive results that can be achieved through the sustained adoption of lean culture.
Lean Mining Consultants – Our Team
The expertise of our lean consultants has been derived from our deep connection with Japanese industry, and developed over multiple deployments to lean implementation projects in the global resources industry. We have a multicultural, multilingual team of lean mining consultants experienced in working with resilience in different cultures and social contexts, with high standards in terms of operational results and development of a lean culture.
Expertise from the origin of lean, Japan | Each of our consultants have learned and worked with lean directly in Japan or organizations of Japanese origin.
Lean translation for mining | We have the ability to cover the entire value chain of a mining business, which allows us to identify key processes and roles to maximize value through application of lean mining concepts.
Simplicity | A clear, objective and simple approach is essential for the successful implementation of lean. Our team applies lean to mining applications with common sense where everyone can participate and benefit from its implementation.
Goal-oriented | With our lean implementation framework, the Shinka Management Way, we ensure that the lean implementation is an instrument of the organization to achieve its objectives in a sustainable way, starting from the definition of the vision and operational strategy.
Leadership | In every lean journey it is key to have leaders capable of forging the path towards the vision and providing the means to achieve the objectives together with the team. Our consultants specialize in identifying and developing leaders within your organization so that your journey towards excellence is accompanied by the development of your people and culture.
Coaching | The development of people is key to a successful lean transformation. Our approach to coaching and personnel development ensures that your lean mining implementation is led by your people and sustained well beyond the term of our support.
Commitment | The implementation of lean culture implies a change in the way of working and thinking within your business. Resistance to change is to be expected. Our team specializes in fostering staff commitment to the lean journey, through clearly communicating the objectives and benefits of lean mining for your people and your organization.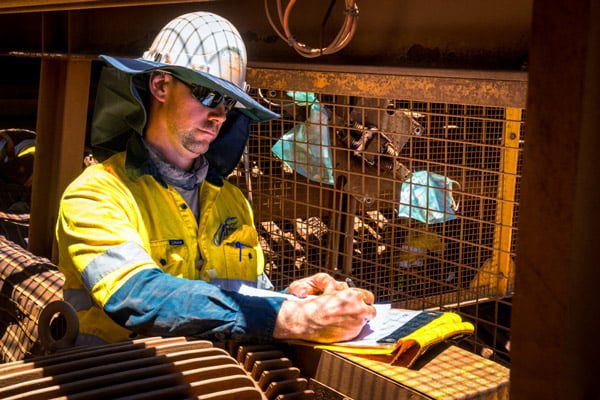 Lean Mining Expertise
Areas we typically target in a lean mining implementation include:
Frontline execution improvement
Management development
Shutdown maintenance
Fixed and mobile plant reliability
Process control with varying grades of material
Supply chain integration and supplier development
Application of Lean in the Resources Sector – Lean Mining Challenges
The benefits of lean thinking are not limited to manufacturing, but can be implemented in any industry with a focus on maximizing value through continuous improvement of people, processes and corporate culture. We have experience in mapping the business value chain to identify the points where we can maximize value through eliminating waste.
Companies approaching lean mining typically encounter the following challenges:
Rising Costs
As in all industries regardless of their category, location or origin, the rising cost is an issue to consider, especially in mining as it is a capital intensive industry where large investments and their respective returns come into play. An objective and focused application of lean helps to keep costs under control with the successive identification and implementation of opportunities for improvement.
Demand Fluctuations and Spot-Price Variations
Market demand is influenced by many variables outside of a business' control, causing variations in the price of the mined product. Lean implementation provides a competitive advantage as lean drives process flexibility, and fosters a culture of continuous improvement within the organization, allowing waste (costs) to be identified and eliminated, and providing options for a company to respond appropriately to market variations.
Environmental Changes
Mining operations, like those of other natural exploration industries, are subject to changing regulations according to the socio-cultural and governmental conditions of the region where they are located. This generates changes in the way the organization operates, which entails constant learning. The implementation of lean through process standardization helps companies cope with these changes in procedures with flexibility and harmony in a clear, objective and effective way.
Commitment and Morale
Traditionally, mining has been an industry comprising rigidly vertical and hierarchical companies, with strictly top-down management and low expectations of staff from operating levels. Generations of miners have grown up living or observing this pattern. Today, as mining industries have grown to the size of large corporations where the visibility of senior managers seldom reaches operational levels, a new model is needed. Lean culture typically comprises a top-down approach in terms of vision and goal setting, whilst benefiting from a bottom-up approach in terms of implementation strategy.
High Turnover and Frequent Leadership Change
The impact of personnel turnover is a challenge faced across the mining industry. Lean with its culture of continuous improvement and process standardization, allows us to develop management and operation systems that are not impacted by personnel changes and allow for rapid personnel training and process improvement.
Entrenched Culture
Resistance to change must be considered when implementing a lean transformation, no matter which industry is involved. It is important to demonstrate early in a lean mining deployment that the implementation of lean seeks, among other things, to simplify work and make it easier on staff, and not the other way around.
Contact Us to Discuss your Lean Mining Journey
Speak with us about supporting your organization with lean implementation and development