Managing Multicultural Teams Training
Shinka Management runs one-day Managing Multicultural Teams training courses as customized in-house training at client's premises. Seminars include a mix of presentation, video, interactive learning experiences and discussion. Participants are provided a training workbook with all content from the course and a certificate of completion.
Courses cover key characteristics of cross-cultural communication, strategies for effectively managing intercultural teams and negotiating and motivating across cultures. The training highlights cultural dimensions that define communication styles and attitudes towards hierarchy, evaluation, persuasion, leadership and decision-making. As part of the training each participant will go through the process of identifying their own individual cultural profile. The training includes strategies for effectively running cross-cultural meetings and negotiations.
This training can be run as a stand-alone one-day course or in conjunction with our Japanese Business Etiquette training course. For further information or to request a quote contact us via the inquiry form below.
Managing Multicultural Teams
Cultural Bias
Hofstede's Cultural Dimensions
Leading Across Cultures
Evaluating Performance and Providing Feedback
Intercultural Communication
Relationship Building and Traits for Success
Cross-cultural Approaches to Etiquette
Effective Negotiation Strategies
Motivating across Cultures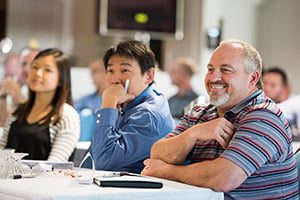 Contact us about our training programs
Speak to us about structuring a Managing Multicultural Teams Training program to meet your organization's needs.