OTRS Time and Motion Study Software
Nippon Express Co., Ltd | Productivity of picking operation increased by comparing good and bad operation examples in video format using time and motion study software


Revenue: 1.155 trillion yen
※1:As of March 2019 (non-consolidated)
Company: Nippon Express Co., Ltd
Establishment: 1 October 1937
Address: 1-9-3 Higashi-Shinbashi, Minato-ku, Tokyo, 105-8322
Business Description:
Ground freight, railway freight, ocean freight, ship freight, air freight, warehousing, travel, customs brokerage, heavy goods & plant transport, construction transport, specialized transport, logistical solution management including information processing and analysis, other logistics related services
Before
There was as much as a three times difference in the productivity of work performed by different workers
After
Using OTRS10 time and motion study software, differences were visualized and compared in videos and changes were made in workers' awareness and attitude
Skills and know-how of veterans were not effectively passed down
Nippon Express's Global Logistics Solution Department consults on many issues related to operational productivity improvement matters in distribution warehouses based not only in Japan but also abroad. The department assesses the nature of their concerns and issues, puts forward the best solutions for those problems and helps those warehouses to implement and apply them.
In February 2018, the Logistics Business Branch which looks after a number of distribution warehouses in the Kanto region consulted with the department as to how they could improve the productivity of their warehouses. For the picking operation, their workers have to collect certain products from a specific shelf location. However, there was a significant difference in the productivity between veteran workers and those with less experience. For this reason, there was an urgent need to improve the operational productivity of inexperienced workers.
" While our veteran workers were able to pick 300 different items in one hour, those with less experience could only pick about 100 items. As this difference has a direct impact on our revenue and expenditure, we urgently needed to improve their productivity." – Akira Kikuchi, Section Chief, Logistics Business Branch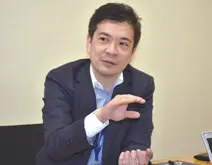 They gave some guidance and feedback to those workers who were less-experienced and less-efficient by showing them how their veteran workers operate. However, those inexperienced workers seemed to think that it was not realistic for them to become as capable as those veteran workers. As this was the case, not many took on board the feedback to improve their work.
" When they were just shown how veteran workers operate, it was difficult for them to see clearly what points were exactly different between the work done by themselves and veteran workers. We needed a system and approach to turn on the switch in their thinking by making them aware of what exactly they needed to do so that they could also give it a go." – Kojiro Ito, Supervisor, Logistics Business Branch
Against such a background, the Global Logistics Solution Department recommended OTRS to the branch since other distribution warehouses had already been making good use of the time and motion study software.
Why OTRS time and motion study software was selected
Potential for operational improvements was recognized by showing the differences in work through videos created by OTRS
Nippon Express companies have been using OTRS since the previous version of the software was available in the market. The software has been utilized not only by many of their domestic branches, but it has now also started to be introduced to their overseas bases too. Even after the establishment of the Global Logistics Solution Department which provides support to the company's warehouse sites to make operational improvements, the company has been promoting the use of OTRS by making video manuals to replace their paper-based manuals.
"The first video manual we created was about "furniture and home protection during a move" based on the request we received from one of our domestic branches. There was also a case where we made a video manual for our overseas warehouse and played it at the site in auto-repeat mode as their staff turnover rate was quite high during a busy period so that their newly employed workers could check their work procedure by watching the video manual at the site anytime they needed. Video manuals have received high praise across the whole company." – Toru Sawanuma, Section Head, Global Logistics Solution Department, International Business Headquarters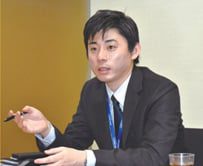 "When the Logistics Business Branch consulted their issues with us, I thought OTRS would be a helpful tool for them as they could time and analyze the work of their staff in small elements easily to make them more efficient, rather than doing the same thing in analog form such as using a stop watch to time and putting the data into Excel to analyze. I also thought it would be useful to show the video footage of the work performed by an inexperienced worker and a veteran worker against each other at the same time to highlight their differences. Based on these reasons, I recommended OTRS as a time and motion study software solution for our challenges." – Toru Sawanuma
Workers are made to think for themselves by watching a video of an achievable example in comparison to their own work video
Using OTRS to perform time and motion studies, the team started to work on the productivity issues by addressing two specific points – increasing the operational speed and establishing standard work.
" When workers are only focused on picking up their work speed, they may start to change their work procedures such as skipping a checking process. This may lead to a decrease in efficiency as they may need to follow up with mistakes as a result. It was important for them to have standard work so that they understand the process to follow to conduct their specific tasks." – Akira Kikuchi
They recorded footage of the picking work performed by their veteran workers and those who needed to improve. Using OTRS, the Global Logistics Solution Department then analyzed the footage and calculated the time required to conduct each element of the work. They also created a video to be displayed side by side so that the picking work performed could be checked in comparison. The department showed this to those workers who needed to improve and asked them about what they needed to address.
" In making the work comparison videos, we were careful not to set the example too high otherwise less-experienced workers may find it impossible to implement and give up. We created standard work based on a slightly above-average time." – Kojiro Ito
Videos generated using time and motion study software are regarded and used as a tool to turn on the switch of workers' awareness
The picking work process is made up of walking, collecting, packing and sealing in repetition. By dividing the process in each element, workers were able to see the differences in their work performance in an objective manner.
" Workers realized the differences between the same work performed by themselves and veteran workers in walking speed, hand movements etc. By providing them the means to be see those differences in detail, they were driven to make improvements. We were able to turn on the switch to change their awareness." – Akira Kikuchi
When showing the comparison videos, they made sure that workers would realize and think through the points they needed to improve by themselves rather than just pushing the process one-sidedly.
" Naturally, to change everything at once would be very difficult. For this reason, we gave tailored advice to each worker to focus on and address one point at a time by showing the comparison videos. This approach proved to be effective." – Kojiro Ito
Six months passed after the introduction of this new approach based on time and motion study software, and the comparison videos have been recognized as a useful training tool for those who need to improve their skills as well as for new recruits. It has made a good contribution to the increase in the productivity of their entire picking operation.
Utilizing OTRS to improve other aspects of the operation in addition to picking work
The Logistics Business Branch first started to utilize OTRS in their picking operation improvement efforts. They are now planning to use OTRS to improve other aspects of their operations such as checking products and placing labels on cartons etc.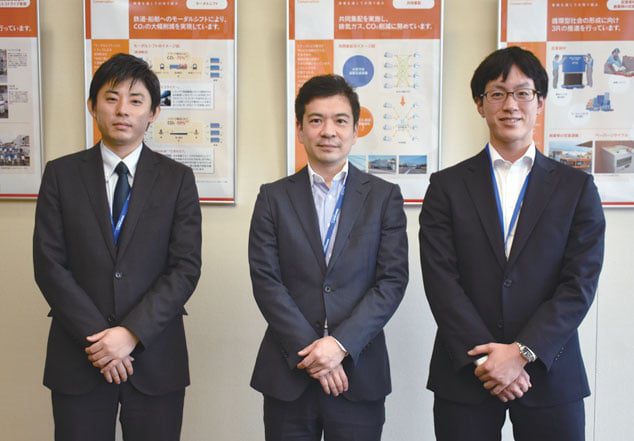 Exploring the possibilities of creating other effective solutions in addition to video manuals and comparison videos
OTRS10 comes with many functions which we are yet to utilize. We will continue to learn more about the software so that we can come up with other effective solutions in addition to video manuals and comparison videos in order to improve our operation sites. Since we are introducing various other analysis software in the Global Logistics Solution Department, we are hoping to use OTRS10 in combination with other software such as work simulation software. – Toru Sawanuma
Mr Toru Sawanuma
Section Head, Global Logistics Solution Department, International Business Headquarters
Mr Akira Kikuchi
Section Chief, Logistics Business Branch
Mr Kojiro Ito
Supervisor, Logistics Business Branch

OTRS is a time and motion analysis software product supported by Shinka Management, with an installation base of 6000 licenses spanning 20 countries.
For further information on OTRS10, or to request a demo or trial, see time study software.