Taikoh Transportation – Factory Tour
Taikoh Transportation is a Toyota Group logistics company that delivers products to Toyota as well as other automakers such as Subaru, Suzuki and Yamaha. The company is the first company that established a procurement logistics system based on the Toyota Production System in Japan.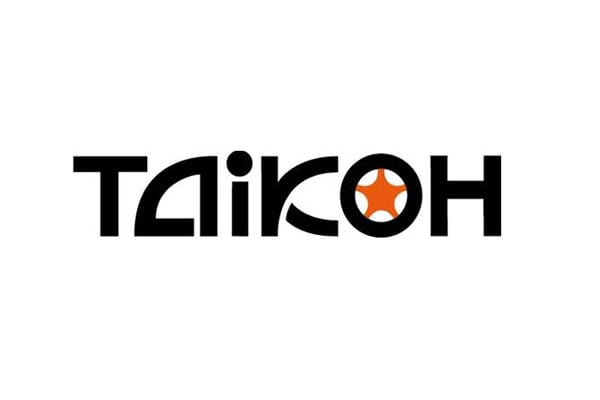 Company: Taikoh Transportation Co., Ltd.
Foundation: 1943
Location: Headquartered in Aichi Prefecture
Main Business: Procurement transportation and logistics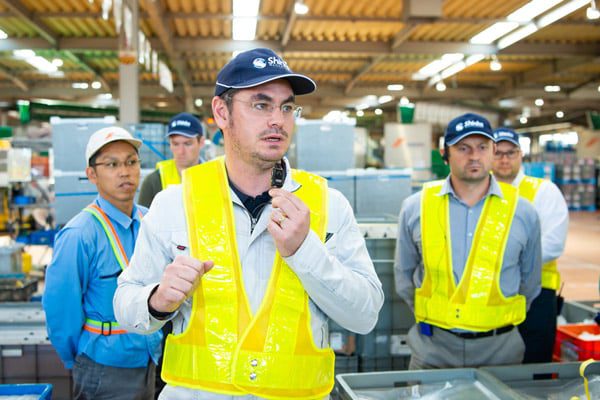 Taikoh Transportation – Lean Characteristics
TPS-based Logistics
Taikoh Transportation is a logistics company that delivers products to Toyota, Subaru, Suzuki, Yamaha and many other customers' final assembly operations. They cover Japan across 20 locations, but 13 of those are concentrated in the area of Aichi Prefecture. Their parent company is Toyota Industries Corporation – the original Toyota company that started in the textiles industry well before the automotive company was born.
In the Toyota Group, Taikoh Transportation and around four other logistics companies act as a staging mid-point between all of Toyota's first-tier suppliers and their final assembly plants. The concept of the staging base was introduced in an effort to increase the frequency of deliveries to Toyota from their first-tier suppliers and thus decrease the inventory levels within each of the Toyota final assembly plants. This is part of Toyota's kaizen approach spreading outside of production and into their logistics operations in an evolutionary step that still fully incorporates the Toyota Production System – including their kanban pull system of material and information flow.
A visit to Taikoh Transportation site showcases TPS applications at work in the field of transportation and logistics.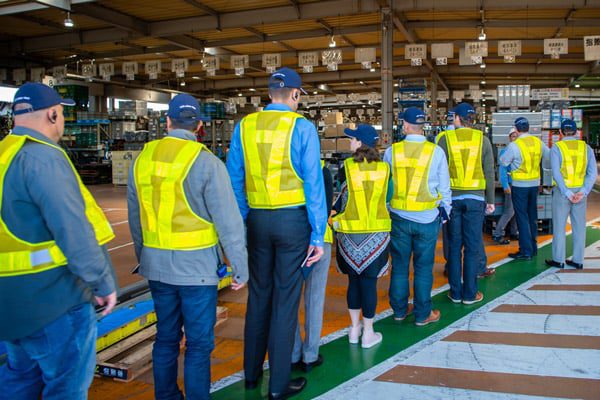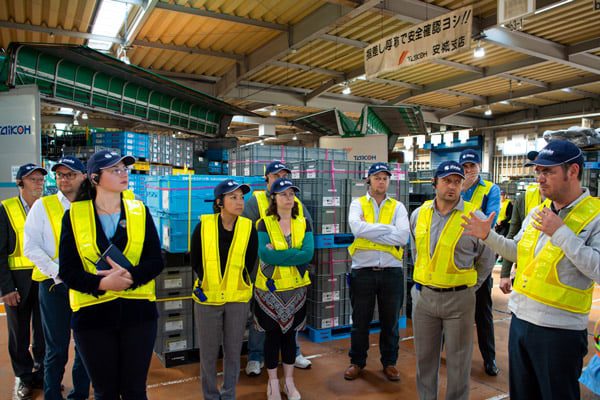 The Shinka Management Lean Japan Tour is a professional development program run several times annually. The program includes a mix of lean and kaizen seminars, hands-on lean training and visits to several benchmark lean companies. For further information and program dates, see the lean tour overview page.
Interested in joining us in Japan? For additional information prior to registration please fill in the form provided or contact us.