Shinka Management has partnerships with globally-respected organisations aimed at improving the competitiveness of Australian industry and promoting the exchange of industry intelligence between Japan and Australia.
Japan Management Association
The Japan Management Association provides training and consulting services in all management fields, including strategy, human resource development, marketing & sales, IT, R&D, business process reengineering, production and supply chain management. The organisation has worked alongside Japanese industry since 1942 to develop many of the lean management concepts known around the world today.
The Japan Management Association runs many of Japan's top industry trade shows, including FOODEX Japan (food and beverage) and Monodzukuri Next (Manufacturing).
Australian Industry Group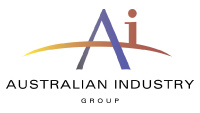 Ai Group is the peak industry body in Australia representing the voice of around 10,000 companies. It is committed to helping Australian industry meet the challenge of change by focusing on building competitive and sustainable industries through global integration, best practice tax and regulatory arrangements, capital development, strong investments in skills and education, productive and flexible workplace relations practices, infrastructure development and innovation.
Simply Lean Business Solutions
Simply Lean is New Zealand's leading lean consulting firm. Established in 2001, the company has successfully implemented lean thinking into diverse businesses throughout New Zealand. Simply Lean draws on its extensive knowledge gained from working directly with Toyota – the masters of lean thinking and boasts a very talented and experienced team.