Lean Health Care
Contribution of the Lean Management Methodology to the Health Sector
Portal Red Salud | Chile | 16 Aug 2022 | Originally published in Spanish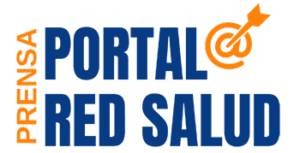 Generating an awareness of "zero errors" is one of the main tasks that the lean method seeks to integrate into health care facilities. To achieve this, it is essential not to act individually, but to integrate each participant within the value chain of these facilities.
Lean management has evolved over time. Since its birth in the manufacturing industry, it has been applied in different organisations across industry and service sectors, for example, in mining and banks, and there are numerous studies that support the evidence of success of this methodology. In Japan, the birthplace of lean management, there is evidence of the first implementations in the health sector in the 1970s.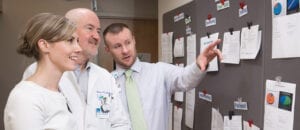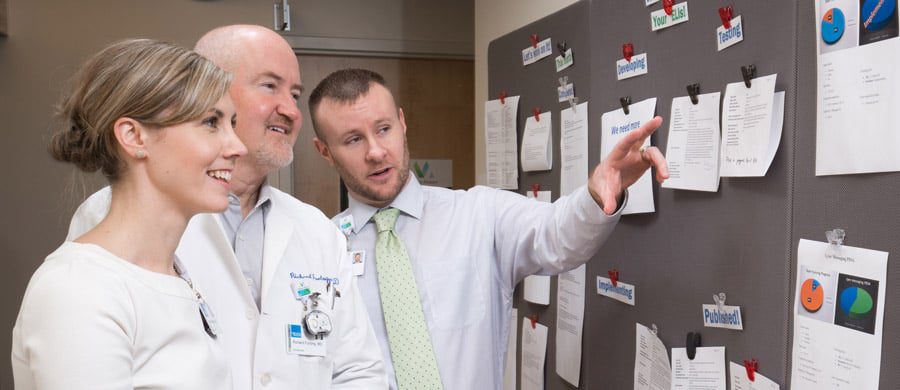 "Health care is a sector that relatively recently began to implement lean management in the development of its processes. Although there are few health facilities that apply this methodology, mainly private centres, more and more are including it in the management of their services. The reason? Mainly because the lean methodology seeks to eliminate waste and inefficiencies by focusing on what the client, in this case the patient, values. This point is of utmost importance, since in this type of work we work with people's lives and it is necessary to do things right from the beginning and throughout the process," says Gustavo Norambuena Carbonell, Regional Director for Latin America at Shinka Management, a consulting firm that advises and provides training to organisations based on this model.
While it is true that more and more health care facilities have started to implement lean management to improve their processes for patients, it is also important that the implementation of lean healthcare improvements has also contributed to their financial results. On the other hand, it is recognised that a health care facility tends to be a more complex organisation to manage than a factory, from the point of view of the lean methodology, mainly because of the direct dealings with people, their life and health, the variety of medical and industrial equipment that must be kept in good condition, the variety of medical and non-medical supplies that must be managed, etc.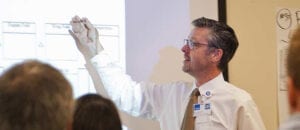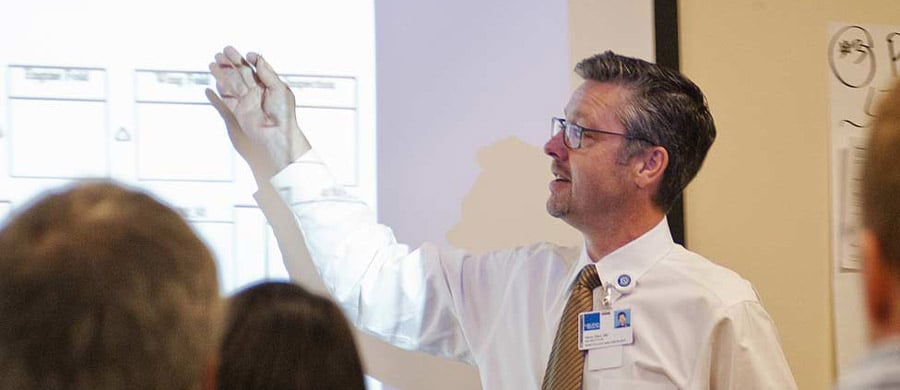 This is why lean, in this case, has as its main objective to improve the flow of the value chain, through reducing waiting times for patients, improving procedures, and addressing supply and financial issues such as cash flow. Lean methodology in health care contributes to ensuring procedures and examinations are executed correctly, provides for effective management of supplies and medicines, and helps avoid errors and obsolescence of resource. "In this case, if with the same resources we manage to reduce the time of the different processes, we will be improving the perception of quality of service, patient satisfaction, the efficiency of the health care facility, reducing costs and improving capacity for care," he adds.
Hopefully, lean health care can help an increasing number of health care facilities improve the safety and quality of care for their users, improve staff morale and reduce costs, all at the same time. However, this methodology will not work on its own, as it needs leadership to support this process.
About Shinka Management
Shinka Management is a global lean management consulting firm, with a regional office in Santiago serving Latin America. The company specialises in the transfer of Japanese management knowledge to industry worldwide. Shinka Management's lean consultants support clients in over 60 countries with lean consulting, lean training and lean study tours to Japan.