Software Helps Companies Reduce Time and Costs by 40%
Revista Emprende | Chile | 1 May 2022 | Originally published in Spanish


OTRS10 is a software tool that supports lean practitioners to improve their internal processes by analysing time and motion in the work carried out by employees.
Cost and time reduction are the main benefits of OTRS10, an innovative software designed to support manufacturing and service companies to improve the operational activities within their organisation.
Shinka Management is a consultancy firm that implements lean and kaizen methodology in organisations. Lean management was born in Japan and has been adopted in major corporations globally. One of its main features is to promote operational excellence, with an emphasis on improving management and operational models, and eliminating activities that do not deliver value to customers, whether internal or external.
"The use of technology has changed and improved some of our day-to-day activities and, in the same way, has become an ally for visionary companies. Today, the OTRS10 software, which has been designed in collaboration with Toyota Motor Corporation, is used by more than 6,000 customers worldwide, including 87% of Japan's vehicle manufacturers. Leading brands supporting their lean manufacturing and kaizen programs with this software include: Honda, Mitsubishi, Sony, Panasonic and Toyota Boshoku," comments Gustavo Norambuena, Regional Director for Latin America at Shinka Management.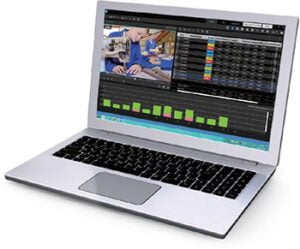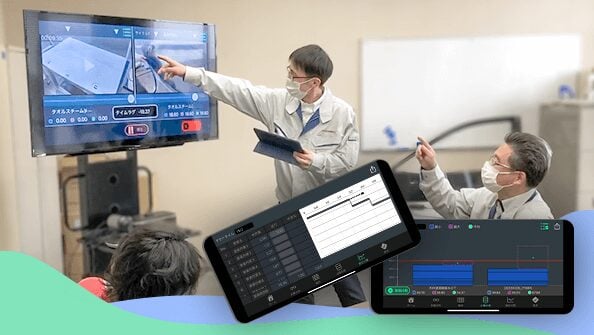 How does it work?
The OTRS10 software uses video recordings of an operation, helping to identify, through its intuitive interface, the work steps and associated times within that process. Once the videos are imported, OTRS10 through its analysis, allows the user to eliminate inefficiencies, identify best practices, compare and standardise processes, perform line balancing, make process simulations, generate documentation and manuals of the processes and train people, among other activities. Analysis results are exportable to PDF, PowerPoint and Excel files, and to subtitled videos.
"Generally, the study of time and motion is performed in person and manually with a spreadsheet and a stopwatch, which generates a series of measurement errors, exposes the evaluators to a series of process risks and presents inefficiencies and complications in the measurement process. OTRS10 solves this problem, analogous to having a journalist switch from a typewriter to a word processor, or the adoption of AutoCAD by architects to make their plans. The software, which is easy to use yet powerful, is available in English, Japanese and Chinese as standard, and is configurable for any language. In the analyses we have carried out with the companies that use this solution, it has been measured that the average reduction in time and cost to perform time studies is approximately 40%," says Gustavo Norambuena.
To learn about success stories in the use of the OTRS10 software, or to request a demonstration, quote or free trial, see: OTRS10
About Shinka Management
Shinka Management is a global lean management consulting firm, with a regional office in Santiago serving Latin America. The company specialises in the transfer of Japanese management knowledge to industry worldwide. Shinka Management's lean consultants support clients in over 60 countries with lean consulting, lean training and lean study tours to Japan.