Powerhouse Manufacturers Push to Put Regions in Lead
Tamworth manufacturers meet to learn Japanese technique from Shinka Management
Madeline Link | The Northern Daily | 23 April 2021
The region could become a manufacturing powerhouse using globally competitive techniques from Japan.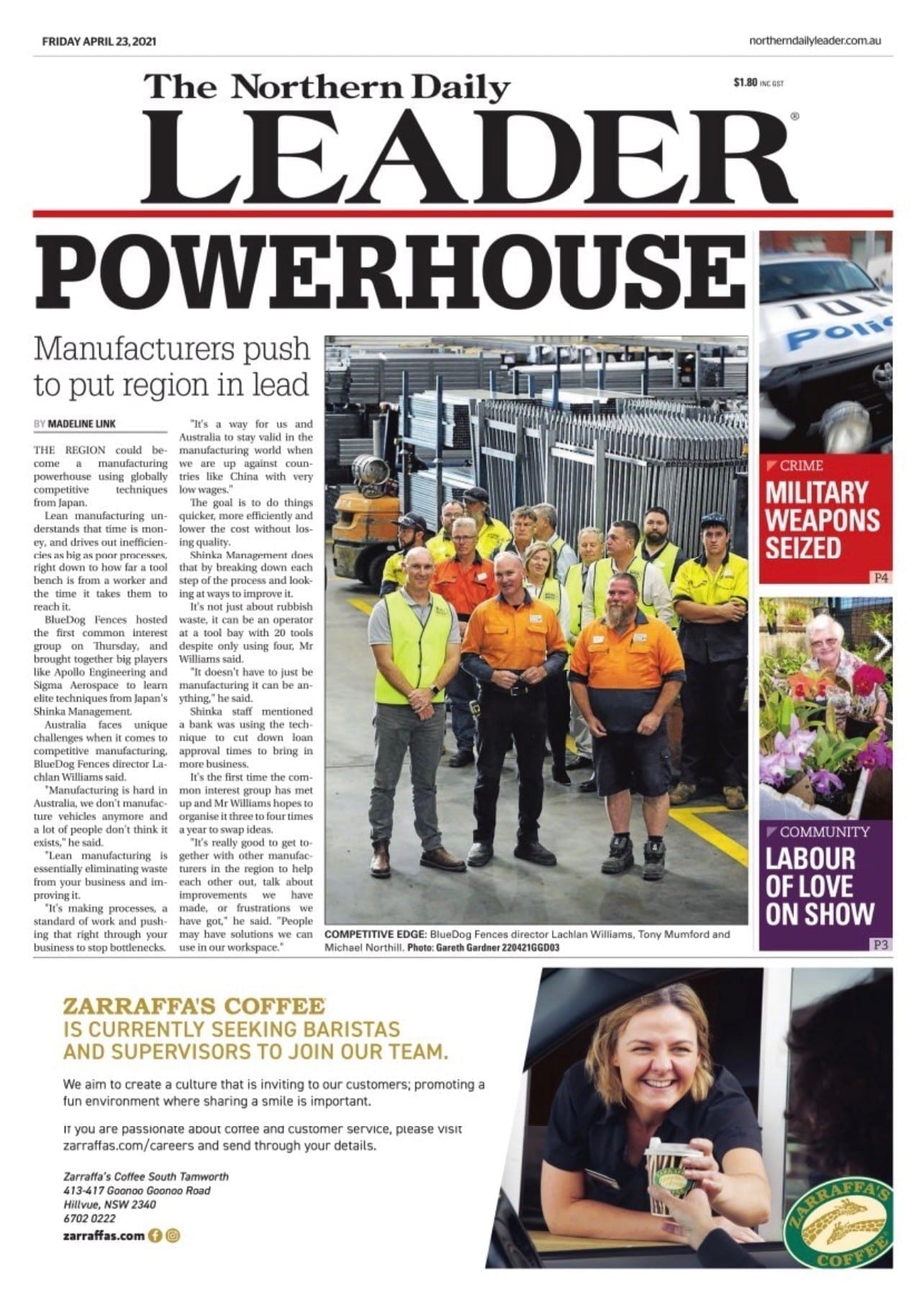 Lean manufacturing understands that time is money, and drives out inefficiencies as big as poor processes, right down to how far a tool bench is from a worker and the time it takes them to reach it.
BlueDog Fences hosted the first common interest group on Thursday, and brought together big players like Apollo Engineering and Sigma Aerospace to learn elite techniques from Japan's Shinka Management.
Australia faces unique challenges when it comes to competitive manufacturing. BlueDog Fences director Lachlan Williams said.
"Manufacturing is hard in Australia, we don't manufacture vehicles anymore and a lot of people don't think it exists," he said.
"Lean manufacturing is essentially eliminating waste from your business and improving it.
"It's making processes, a standard of work and pushing that right through your business to stop bottlenecks.
"It's a way for us and Australia to stay valid in the manufacturing world when we are up against countries like China with very low wages."
The goal is to do things quicker, more efficiently and lower the cost without losing quality.
Shinka Management does that by breaking down each step of the process and looking at ways to improve it.
It's not just about rubbish waste, it can be an operator at a tool bay with 20 tools despite only using four, Mr Williams said.
"It doesn't have to just be manufacturing it can be anything," he said.
Shinka staff mentioned a bank was using the technique to cut down loan approval times to bring in more business.
It's the fist time the common interest group has met up and Mr Williams hopes to organise it three to four times a year to swap ideas.
"It's really good to get together with other manufacturers in the region to help each other out, talk about improvements we have made, or frustrations we have got," he said. "People may have solutions we can use in our workspace."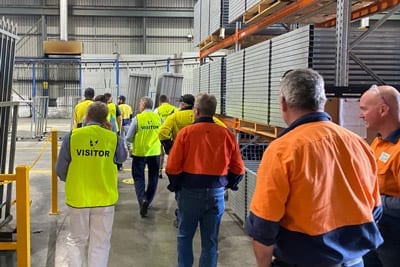 Tamworth Common Interest Group meetings are organized by Shinka Management and run on a complimentary basis, with support from Bluedog Fences, Tamworth Business Chamber and AiGroup. To learn more about the lean development programs held globally by Shinka Management, see our Lean Training and Up-coming Lean Events pages.