May 2014 Kaizen Tour Report
Our most recent Lean Japan Tour was held during the 18th through 24th of May in Tokyo and Nagoya, with the aim of showcasing the rich history that Japanese industry has in the fields of lean manufacturing, industrial engineering and continuous improvement (kaizen).
The kaizen tour has been an annual initiative of Shinka Management for the past eight years and is designed to provide companies with lean training and first-hand experience of the world-class application of kaizen within Japanese industry.
This year's tour group comprised industry professionals from multiple countries representing a variety of industry sectors. During the week-long kaizen tour participants learned about the implementation of lean manufacturing and kaizen in some of Japan's top companies. Participants experienced seminars on lean manufacturing and operations analysis, and several factory tours.
The factory tours and reception provided by the host companies throughout the week were excellent. Isuzu Corporation (Metal One Group), which specialises in the processing and sales of cold rolled steel was a standout in terms of the company's dedication to employee welfare and motivation, and their efficient use of space within their service centres. The tour group was impressed by the level of excellence on display in terms of productivity and organisation within Isuzu's immaculate Gifu Service Centre.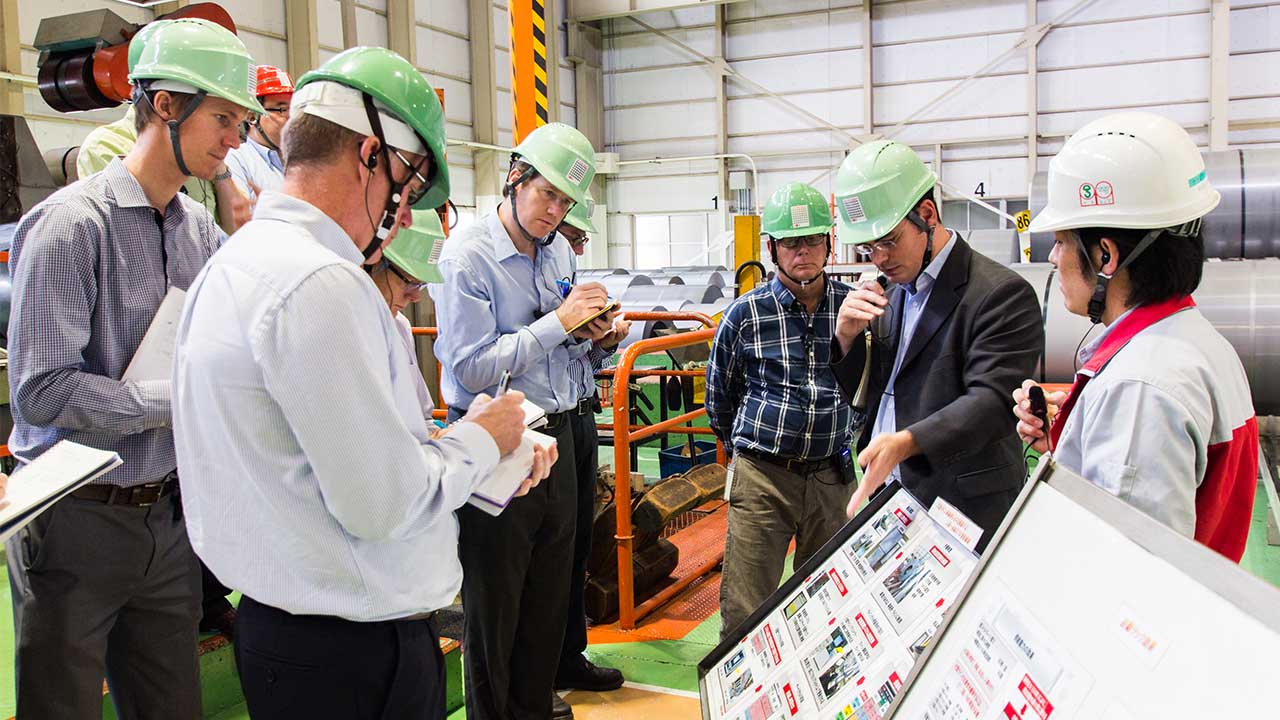 Inoac, a world-leading innovator and producer of polyurethane, plastic, rubber and composite materials, was another standout visit. The company provided a warm reception, and led the group on a tour of the company's Anjo plant prior to a discussion with several members of their senior management team regarding their production management systems and kaizen activities.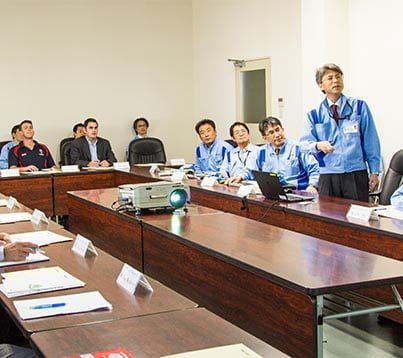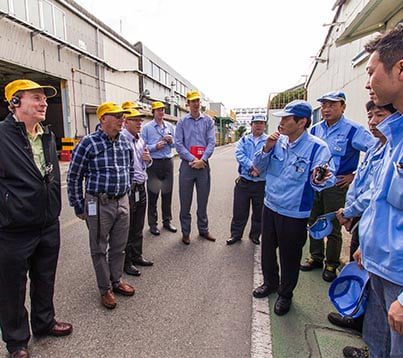 Two days of the tour were dedicated to lean training at a Toyota Group lean training centre. The group developed their understanding of the Toyota Production System (TPS) during their stay, and in addition to classroom and hands-on training, experienced TPS in action on the floor of a vehicle assembly plant and through visits and management discussions with two Toyota Group suppliers. The application of Just-In-Time manufacturing, visual management, supplier development and kanban systems were all covered.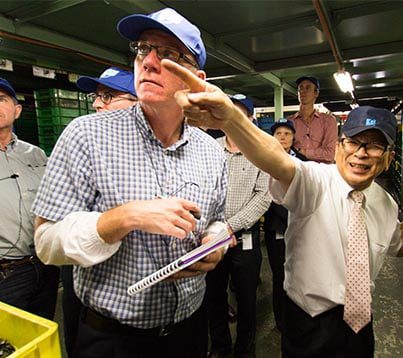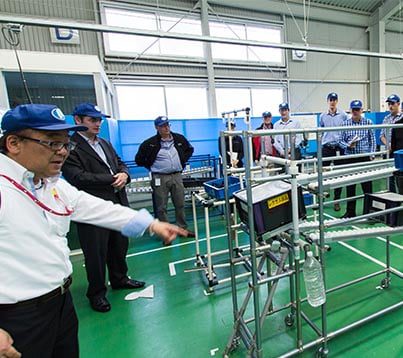 The tour also included visits to two multinational companies applying lean principles within the food and beverage industry. Kikkoman, famous for its excellence in R&D and innovation in the production and distribution of soy sauce, was the tour group's first visit. In addition to a plant tour, a management discussion was held with Kikkoman staff presenting on two of their recent kaizen projects.
ITO EN, the world leader in production and distribution of green tea products, was the group's final visit. The tour included ITO EN's R&D and quality control labs, tea processing and packaging, and their new coffee roasting facility for their Tully's Coffee brand. The group met with representatives from ITO EN's production division responsible for administering the company's kaizen and employee suggestion schemes.

In addition to learning about Japanese management philosophy and productivity practices, the tour group spent the week immersed in Japanese culture, received training on Japanese business culture, and experienced local food, drink, entertainment and customs.

The tour was led by Shinka Management in conjunction with the Australian Industry Group and Simply Lean Business Solutions. The tour is open to all English-speaking professionals. For further details on our next tours, see the Lean Japan Tour page.