Lean Japan Tour – January 2019 – Shinka Management Kaizen Tour
The January 2019 Lean Japan Tour will visit Tokyo and Nagoya
The January 2019 Lean Japan Tour will be held on Sunday 13th January through Saturday 19th January, and will include lean seminars, practical kaizen training and visits to factories for meetings with senior management.
For further details of the tour and to read about past visits see our Japan study tour page.
Contact us to express your interest in participating or download the registration form to sign up now.
The January 2019 tour is targeted at English-speaking professionals from across the globe.
Example Itinerary (subject to change)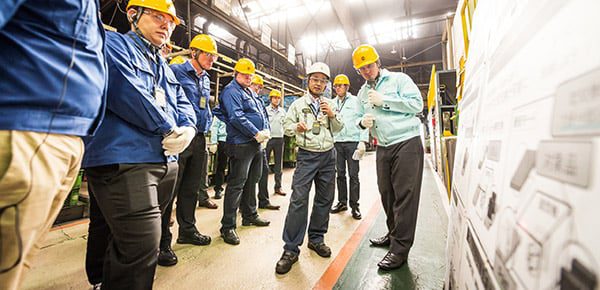 What our tour participants have said…
Contact us about a Lean Japan Tour
Speak to us about our tours.