FOODEX Japan 2016 – The 41st International Food and Beverage Exhibition
FOODEX Japan is the largest food and beverage trade show in the Asia-Pacific region. The trade show is attended by buyers from across Asia, making it an excellent opportunity for producers looking to target Asia.
For those considering attending, the review of FOODEX JAPAN written for the Australian Industry Group's Exporters Guide provides background to the event. The event attracts over exhibitors from 70 countries and regions, and 70,000 professional buyers. The exhibition includes business matching opportunities and access to diverse sales channels.
For Australian wine exporters, the Export Wine! One Pallet! program may be of interest. The purpose of this initiative is to support prospective wine exporters to meet Japanese importers. It is set up to facilitate rapid and effective business negotiations between wine exhibitors and buyers from the food service industry, such as individual restaurants and drinking establishments that have little contact with overseas wineries. Overseas wines not yet available in the Japanese market are showcased and Japanese buyers can visit and taste wine with the advice of Japanese wine professionals on site.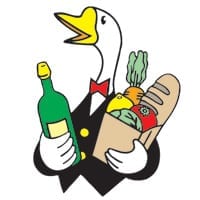 The trade show is organised by the Japan Management Association. For detailed information see the official FOODEX JAPAN website. Australian companies considering attending or exhibiting at FOODEX JAPAN 2016 are welcome to contact Shinka Management for further information or to discuss the benefits of participation and state and federal government funding options.