FOODEX Japan is the largest food and beverage trade show in Asia. The event has been organised by the Japan Management Association on an annual basis since 1976, and is an excellent opportunity for food and beverage producers to promote their products not just within Japan but also to neighbouring regions.
The Japan Management Association is careful to limit attendance to trade professionals only, avoiding the issues experienced by trade shows in neighbouring regions that experience large number of recreational participants from the general public. Of particular note is that the event consistently attracts a large number of buyers from China, Taiwan and Korea – making the event an excellent gateway into Asia.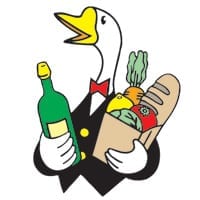 Shinka Management has previously written about FOODEX JAPAN in an article for the Australian Industry Group's Exporters Guide. The event attracts over 2,300 exhibitors from 70 countries and regions, and approximately 75,000 trade professionals. The food and beverage trade show is highly recommended to Australian companies looking to expand into the Asian food market.
For further information on the event, visit the excellent FOODEX JAPAN website. Australian companies considering attending or exhibiting at FOODEX JAPAN 2013 or FOODEX Japan 2014 are welcome to contact Shinka Management for further information or to discuss the benefits of participation and possible funding sources.