Webinar 21 | Lean Support Areas
On behalf of Shinka Management and the USACH Department of Industrial Engineering, I am pleased to invite you to register and participate in our next free webinar of our 2023 cycle on Lean Management.
On this occasion we will talk about "Lean Support Areas". We will see how the principles, routines and tools of Lean Management, a model created from the automotive manufacturing industry in Japan, are perfectly applicable in the processes of support areas such as Human Resources, Finance, IT, etc.
In this webinar we will see the routines and tools provided by the Shinka Management Way and the most appropriate performance indicators, which will allow us to manage and operate these areas in any organization, managing to improve its results.
Our guest will share her experience with us from a success story applying Lean Management in the supply chain in the food industry.
We invite you to register and actively participate by asking questions during the webinar.
Date: 25 Oct 2023
Time: 7:00 pm - 8:00 pm | Timezone: America/Santiago
Location: Online
Global: 19:00 🇨🇱 🇦🇷 | 17:00 🇪🇨 🇵🇪 | 16:00 🇲🇽 | 18:00 🇩🇴
View time in your timezone here and add to calendar
Speakers:
Host – Santiago Ron Rhon | Consultor Senior en Shinka Management
Guest – Claudia García Paskvan | Fundadora de EfinPal
Feature: Lean Support Areas
This event will be delivered in Spanish.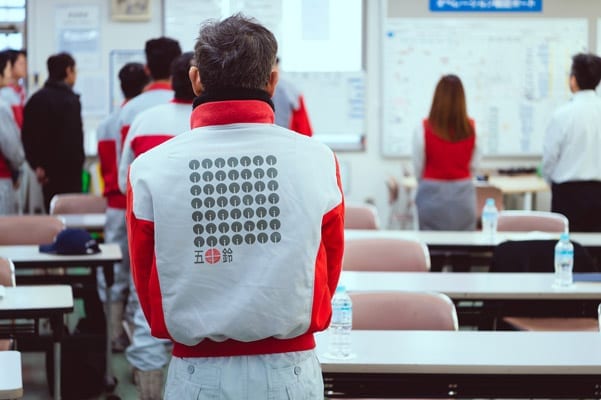 This webinar is aimed at the Shinka Management community and guests from the USACH Industrial Engineering Department.
This event is a free webinar type event with pre-registration administered by the USACH Department of Industrial Engineering.
Registration closes when the first of the following conditions is met: two hours before each event or when the capacity of the Zoom platform is full.
On the same day of the webinar, once registration is closed, an e-mail with a link to enter the event will be sent from the sender "Industria Comunica" to the registered email.
If you do not receive the email in your "Inbox", please also check your "Junk" or "Spam" folder. If you still can't find it, send us an email to latam@shinkamanagement.com and we will send you the link.
If you want to ask a question, we invite you to ask it via chat during the webinar. We will select the questions received and ask them on your behalf to the exhibitors.
By signing up, you agree to receive event invitations and other communications from Shinka Management. You may opt out of receiving these communications at any time.