FOODEX JAPAN Roadshow in Melbourne
Japan Management Association (JMA) will hold an information session about the FOODEX JAPAN tradeshow for those businesses in the food and beverage industry keen to expand their trade opportunities in the Asia-Pacific region.
Date: Thursday 29th November 2018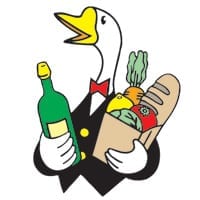 Time: 15:00 to 17:00 (venue opens from 14:30)
Venue: Melbourne Town Hall, Melbourne VIC
Address: 90-113 Swanson St, Melbourne VIC 3000
RSVP: Wednesday 28 November 2018 (pre-registered attendance only)
Come and join the FOODEX JAPAN Roadshow to be held in Melbourne this month to find out how your business can benefit from participating in FOODEX JAPAN 2019.
FOODEX JAPAN is Asia's largest international food and beverage tradeshow held annually in Japan. It has a long-established reputation for being an ideal place to get connected with potential partners from around the world particularly in the Asia-Pacific region. The tradeshow also provides an excellent opportunity to discover new products and get the latest market information. The event attracted exhibitors from 80 countries and 72,000 visitors in 2018.
FOODEX JAPAN 2019 will be held over four days starting from 5th March next year in Chiba, Japan. Ms Makoto Nagano from the Japan Management Association will be visiting Australia to hold the Roadshow in Melbourne to provide further information on next year's tradeshow. There will also be a networking opportunity with drinks and refreshments after the information session.
Please take this rare opportunity to meet with a FOODEX JAPAN representative and get the information you need to help unleash your business potential!
Registrations
To secure your seat(s), please complete the registration form below, or contact Eri Dennis at Shinka Management directly.