Virtual Lean Summit 2022 – Lean Japan Tour Promotion
Shinka Management is extending a special discount to participants of the Virtual Lean Summit for participation on the Shinka Management Lean Japan Tour. Complete the form below to register your interest in this promotion, and Shinka Management will extend a US$500 per person discount for the Lean Japan Tour for up to three participants from your company – a saving of up to US$1500.
Registration of interest is obligation free and entitles your company to a discount off the registration fee for a Lean Japan Tour program held in 2023.
Shinka Management Lean Japan Tour
Immerse yourself into the original Japanese thinking behind lean and its successful application across a range of industries.
Whether you are new to the concept of lean, or searching for that next level of achievement, you will return home with a better understanding of how lean can be successfully implemented and sustained within your organization.
The Lean Japan Tour is run by Shinka Management. Our first lean tour was first run in 2007, and the program has since been attended by senior management and lean leaders from over 60 countries.
For further information see the Lean Japan Tour overview or download the Lean Japan Tour registration form.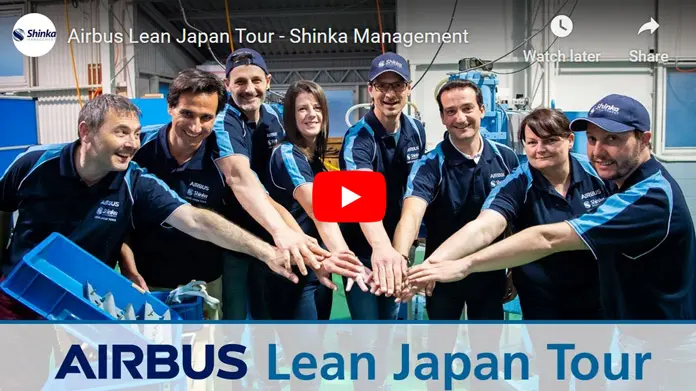 Obligation-Free Registration of Interest
Please complete the registration of interest form below and mention the Virtual Lean Summit in the message field to secure your discount.
The Fine Print
Registration of interest for this promotion is limited to participants in the Virtual Lean Summit and is not transferable between companies. The promotion applies to Lean Japan Tour programs run in 2023 only.
Should the decision be made to participate in the Lean Japan Tour program, a separate Lean Japan Tour Registration form must be completed and returned to Shinka Management. Registration on a Lean Japan Tour is subject to availability and acceptance of the Registration and Travel Terms and Conditions.
Shinka Management only permits participation on the program from companies and individuals with an intention to fully and actively participate in the program with an aim to further their knowledge of lean manufacturing and kaizen. Shinka Management reserves the right to refuse participation.
This offer is valid for first-time participating companies on the tour registering directly through Shinka Management and cannot be used in conjunction with any other offer.