Rinnai is one of the companies that regularly features on our Lean Japan Tours. For further information see the factory tour overview page.
Corporate Information
Company: Rinnai Corporation
Establishment: 1950
Location: Aichi Prefecture
Main Business: Heating Products
Website: www.rinnai.co.jp

Lean Characteristics
TPS, TQS, TPM
Rinnai's catchphrase "quality is our destiny" epitomises a corporate obsession with quality. They keep production of key components in-house at four of their own factories and seven manufacturing affiliates under the Rinnai Group umbrella. By realizing this high in-house production ratio, they have control over quality and strive for zero-defect status.
The basis for manufacturing and all aspects of the process at Rinnai is to think and act from a scientific perspective. They have built a market-orientated production system that combines policy management, the quality control cycle, and continuous improvement proposal activities, based on a bottom-up approach hinging on the Toyota Production System, Total Productive Maintenance and Total Quality Management.
Tour Content
Plant Tour
All employees participate in improvement and TPM efforts. They maintain a multi-product, mixed-flow production system based on actual demand. Through their own logistics network, they can realise timely delivery.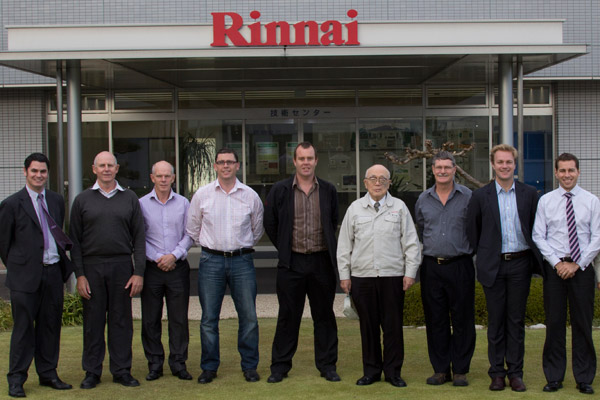 Management Discussion
Managers lead the group through a presentation of Rinnai's business and open the floor for any questions and discussion.
The Chairman of Rinnai Corporation is Mr Susumu Naito. He is also President of the National Federation of Japan-Australia Societies and the New Zealand Honorary Consul in Nagoya. The Chairman is a frequent participant in our discussions.