Date/Time

Date(s) – 17/05/2015 – 23/05/2015
All Day
Location

Gifu Auto Body
Category(ies)
The Australian Industry Group Lean Japan Tour will visit Tokyo and Nagoya in May 2015
The May 2015 Australian Industry Group Lean Japan Tour will be held on Sunday 17th through Saturday 23rd of May. The lean study tour will include lean management seminars, lean training and visits to several companies for discussions with senior management and factory visits.
For further details of  the tour and a list of factories that we visit see our lean tour page.
Contact us to express your interest in participating or complete the registration form to sign up now.
Early-bird registration closes 14th February 2015.
The May tour is targeted at companies operating in Oceania. For companies operating in other geographies, please consider the July 2015 Kaizen Tour.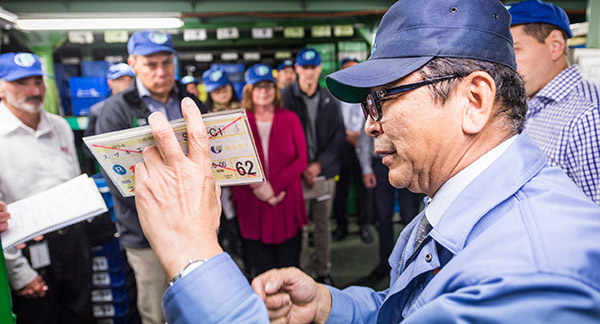 Lean Tour Itinerary (subject to change)
Sunday: Arrive Tokyo Narita
• Tokyo sightseeing
• Evening briefing and dinner
• Japanese Business Etiquette
Monday: Briefing and Factory Visit
• Food and beverage factory visit (TBC)
• Latest manufacturing trends
Tuesday: Nagoya – Site Visits & Training
• Toyota seat track plant visit
• Pressed component plant visit
Wednesday: Nagoya – Site Visits & Training
• Toyota pressed components supplier
• Toyota Production System Training
Thursday: Nagoya – Site Visits
• Metal One Isuzu factory visit
• Factory visit (TBC)
Friday: Nagoya – Site Visit & Debriefing
• Food and beverage factory visit (TBC)
• Time study and work sampling seminar
• Review Session
Saturday: Tokyo – Recovery
• Tokyo Sightseeing (Akasaka and Akihabara)
• Departure from Narita Airport